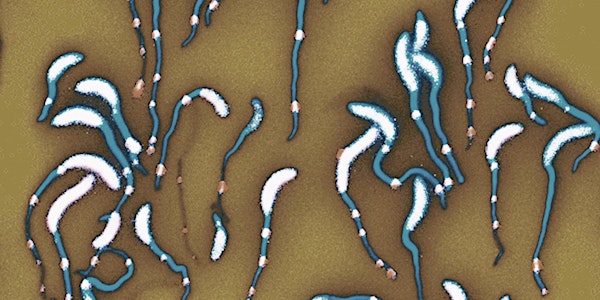 Spatiotemporal organization of bacterial cells
Location
Technologie- und Tagungszentrum (TTZ)
Softwarecenter 3
35037 Marburg
Germany
Description
Spatiotemporal organization of bacterial cells
14-16 March 2018 | Marburg, Germany

About the conference
---
This international conference focuses on the molecular mechanisms that underlie the spatiotemporal organization of fundamental cellular processes in bacteria. It covers a wide range of topics, including
Cell division & morphogenesis

DNA organization & segregation

Positioning of cell surface structures

Assembly of large multi-protein complexes
The conference will provide the opportunity to present and discuss the latest developments in the field. It will bring together researchers from a range of different disciplines, including cell biology, biochemistry, biological physics, and synthetic biology.
Invited speakers
---
Gert Bange (Philipps University, DE)

Melanie Blokesch (EPFL, CH)

Chase Broedersz (LMU Munich, DE)
Rut Carballido-Lopez (INRA-Université Paris-Saclay, FR)
Arnold Driessen (University of Groningen, NL)
Kerwyn Casey Huang (Stanford University, USA)
Kirsten Jung (LMU Munich, DE)
Tam Mignot (CNRS-Aix Marseille University, FR)
David Rudner (Harvard University, USA)
Lotte Sogaard-Andersen (MPI for Terrestrial Microbiology, DE)
Jan-Willem Veening (University of Lausanne, CH)
Samuel Wagner (University of Tübingen, DE)
Program
---
Beginning: 14 Mar 2018 at 1:15 pm

End: 16 Mar 2018 at 1:00 pm
For detailed information on the program, please refer to this website.

Deadlines
---
Abstract submission deadline
15 Jan 2018
Registration deadline
15 Jan 2018

Abstracts selected for talks will be announced by
31 Jan 2018

Registration
---
All participants need to register via this website.
Registration fees

Members of TRR 174: Free
Undergraduate & PhD students: 90 € (+ plus 5.04 € fees)
Postdocs & Group leaders: 140 € (+ 7.29 € fees)
Registration includes

Registration and conference fees

Welcome reception
Lunch and coffee breaks
Abstract & poster specifications

---
Abstracts

Abstracts should include the following information:

Title
Authors
Affiliations
Summary (max. 300 words)
We accept files in Word (doc or docx) and pdf format. Please submit your abstract via e-mail at trr174@uni-marburg.de.
Posters
Please bring along a printed copy of your poster (max. A0 format, in portrait orientation).
Venue
---
Marburg is a pretty university town in the the heart of Germany that is famous for its beautiful medieval city center. It is close to the Frankfurt metropolitan area and located in a pittoresque landscape dominated by large forests, gentle hills, and national parks.


For more information, please refer to Wikipedia or this collection of photos of the Marburg area.
Travel & accomodation

---
Travel

Marburg is located about 100 km from Frankfurt airport.
There is an hourly train service from Frankfurt main station to Marburg. For details, please refer to the website of Deutsche Bahn.

Accomodation
Marburg has a good selection of hotels and hostels, most of which are within walking distance to the conference site. Please refer to online booking sites such as trivago or hotelscan for further information.
At Marburger Hof and VILA VITA Rosenpark, a limited number of rooms has been reserved for attendees of this conference (booking code "TRR 174").

Organizer
---
This conference is organized by the DFG-funded Collaborative Research Center TRR 174, a consortium comprising 16 different groups from the Marburg and Munich areas that have a common interest in the Spatiotemporal dynamics of bacterial cells.

Please see this website for more information on the members and the goals of the center.
Funding
---
This conference is made possible through generous support by


Contact
---
If you have questions concerning this conference, please contact the head office of TRR 174.