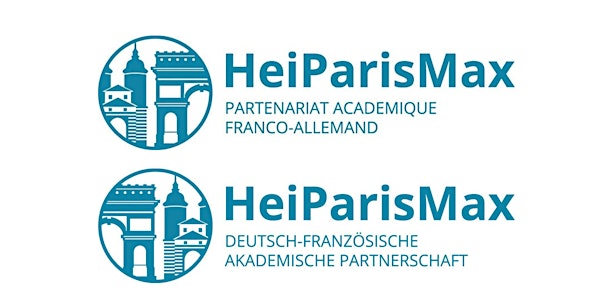 Social Space and Private Property: From Privacy to Private Ordering
Online seminar by the HeiParisMax partnership
About this event
Social Space and Private Property: From Privacy to Private Ordering
What do an airport, a football stadium, and a public garden have in common? Sociology has the answer: They are Social Spaces, that is, areas for human interaction, the unfolding of group dynamics and the emergence of a public sphere(s). Law significantly impacts the shape of and the power relations within Social Spaces. What may be called a "Public Law of Social Space" is a widely ramified field of study centered around a constitutional legal discourse on the right to access and the respective duties of the state to create and maintain Social Spaces. However, only a minor part of Social Spaces is owned by public agents, while the majority has private party owners. With due account of the impact of constitutional guarantees on this sort of private ownership, my talk will look at what Social Space does to the private legal default rules of Social Space, Property and Possession – and vice versa.
As a first step, I will provide a brief and by far not exhaustive outline of what the original purposes of Property and Possession in German Private Law may have been. A second step will show how social space has had a transformative effect on these institutions: In modern days, property grants the owner private ordering power in Social Spaces. But to what extent does it legitimize private ordering, and where are the owner's rulemaking authority limits? The third step of my argument will address this final question, which looks at different legitimacy schemes for private ordering.
The HeiParisMax partnership would like to invite you to an online seminar with Prof. Dr. Bettina Rentsch (Freie Universität Berlin) on the topic of "Social Space and Private Property: From Privacy to Private Ordering" on 17 November, 3 pm. This presentation will be followed by a discussion with Beatriz Botero Arcila (Sciences Po Paris).
The presentation will be held in English.
For more information on the HeiParisMax initiative visit: https://www.heiparismax.eu/fr
Sozialer Raum und Privateigentum: Von der Privatsphäre zur privaten Ordnungmacht
Was haben ein Flughafen, ein Fußballstadion und ein öffentlicher Garten gemeinsam? Die Wissenschaft der Soziologie hat die Antwort: Es handelt sich um soziale Räume, das heißt um Bereiche zwischenmenschlicher Interaktion, der Entfaltung von Gruppendynamik und der Entstehung öffentlicher Sphären. Das Recht hat einen erheblichen Einfluss auf die Form und die Machtverhältnisse in sozialen Räumen. Das so genannte "Öffentliche Recht des Sozialen Raums" ist ein weit verzweigtes Forschungsgebiet, in dessen Mittelpunkt ein verfassungsrechtlicher Diskurs über das Recht auf Zugang, die jeweiligen Pflichten des Staates zur Schaffung sowie die Erhaltung sozialer Räume steht. Allerdings befindet sich nur ein kleiner Teil der sozialen Räume im Eigentum der öffentlichen Hand. In meinem Vortrag werde ich unter Berücksichtigung der Auswirkungen verfassungsrechtlicher Garantien auf diese Form von Privateigentum untersuchen, wie der soziale Raum die privatrechtlichen Grundregeln des sozialen Raums, des Eigentums und des Besitzes beeinflusst - und umgekehrt.
In einem ersten Schritt werde ich einen kurzen und bei weitem nicht erschöpfenden Abriss darüber geben, was die ursprünglichen Zwecke von Eigentum und Besitz im deutschen Privatrecht gewesen sein könnten. In einem zweiten Schritt werde ich zeigen, wie sich der soziale Raum auf diese Institutionen ausgewirkt hat: In der Moderne verleiht das Eigentum dem Eigentümer eine private Ordnungsmacht im sozialen Raum. Doch inwieweit legitimiert es private Ordnungsmacht und wo liegen die Grenzen der Regelungsbefugnis des Eigentümers? Diese dritte und letzte Frage befasst sich mit verschiedenen Legitimationsschemata für private Ordnungsmacht.
Die HeiParisMax-Partnerschaft lädt am 17. November, 15 Uhr, zu einem Online-Seminar mit Prof. Dr. Bettina Rentsch (Freie Universität Berlin) zum Thema "Sozialer Raum und Privateigentum: Von der Privatspäre zur privaten Ordnungsmacht" ein. Im Anschluss an diese Präsentation findet eine Diskussion mit Beatriz Botero Arcila (Sciences Po Paris) statt.
Mehr Informationen zur HeiParisMax-Partnerschaft finden Sie hier: https://www.heiparismax.eu/de
Espace social et propriété privée : De la sphère privée à la formation d'une commande privé
Quel est le point commun entre un aéroport, un stade de football et un jardin public ? La sociologie apporte la réponse : Il s'agit des espaces sociaux, c'est-à-dire des zones d'interaction interpersonnelle, de développement de dynamique de groupe et d'émergence de sphères publiques. Le droit a une influence significative sur la forme et les rapports de force dans les espaces sociaux. Ce que l'on appelle « droit public de l'espace social » est un vaste domaine de recherche centré sur un discours juridique constitutionnel relatif au droit d'accès et aux obligations respectives de l'État en matière de création et de préservation des espaces sociaux. Toutefois, seule une petite partie des espaces sociaux est détenue par des agents publics, tandis que la majorité est entre les mains de parties privées. Dans ma présentation, j'examinerai comment l'espace social influence les règes de base de droit privé de l'espace social, de la propriété et de la possession - et vice versa.
Dans un premier temps, je donnerai un bref aperçu, loin d'être exhaustif de ce qu'ont pu être les objectifs initiaux de la propriété et de la possession dans le droit privé allemand. Dans un deuxième temps, je montrerai comment l'espace social a eu un impact transformateur sur ces institutions : A l'époque moderne, la propriété confère au propriétaire un pouvoir de commande privé dans l'espace social. Mais dans quelle mesure légitime-t-elle l'ordre privé et où se situent les limites du pouvoir réglementaire du propriétaire ? Cette dernière question - abordée dans une troisième étape de mon raisonnement -porte sur les différents schémas de légitimation du pouvoir d'une commande privé.
Le partenariat HeiParisMax vous invite à un séminaire en ligne avec Bettina Rentsch (Freie Universität Berlin) sur le sujet "Espace social et propriété privée : de la sphère privée à la formation d'une commande privé". La présentation sera tenue en anglais et sera suivie d'une discussion par Beatriz Botero Arcila (Sciences Po Paris).
Pour plus d'information sur l'initiative HeiParisMax, voir : https://www.heiparismax.eu/fr