Join 5b and a.p. in celebration of the launch of Davide Meneghello's publication Notes on a Masculine Image.
About this event
In collaboration with 5b, join Davide Meneghello at a.p. to celebrate the launch of his publication Notes on a Masculine Image. In 𝘕𝘰𝘵𝘦𝘴 𝘰𝘯 𝘢 𝘔𝘢𝘴𝘤𝘶𝘭𝘪𝘯𝘦 𝘐𝘮𝘢𝘨𝘦 the artist repurposes imagery from 1970s Super 8 bodybuilding films to reflect upon and question notions of masculinity, continuing his ongoing research into historical representations of queerness, the codification of queer desire, and the construction of gay identity. Published by 5b in a limited edition of 100 copies, the work is contextualised by contributions from Sean Burns, Alaistair Curtis, and Lalu Delbracio. At the event, Davide will show images related to the project and give a talk about his practice. Stay after for drinks.
To keep one another safe, please bring either proof of vaccination, a negative Covid test from the past 24 hours, or proof of recovery from Covid.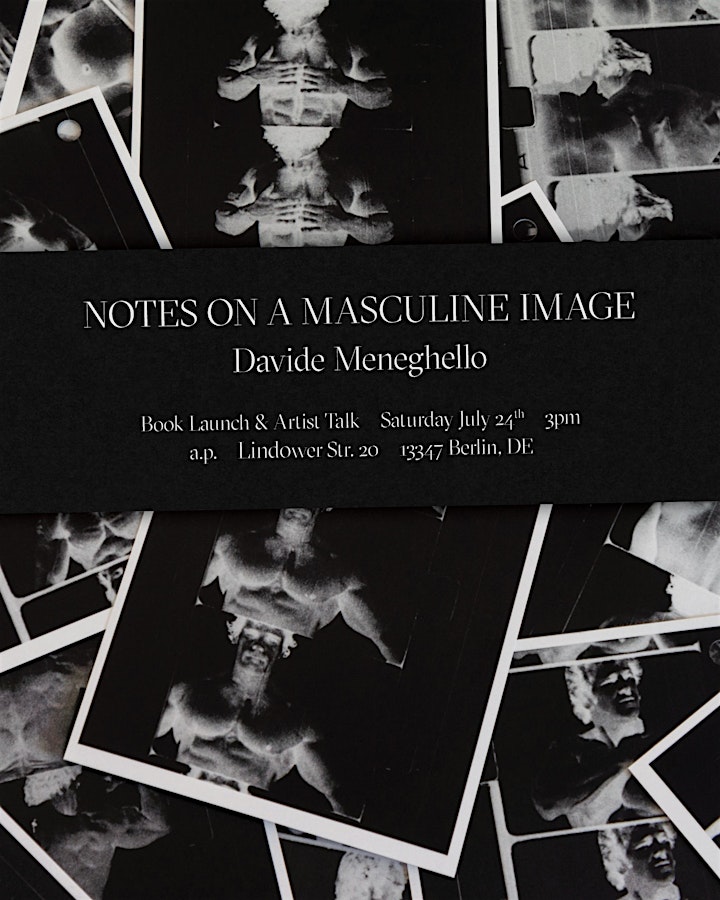 Organizer of Notes on a Masculine Image Artist Talk and Book Launch w/ Davide Meneghello