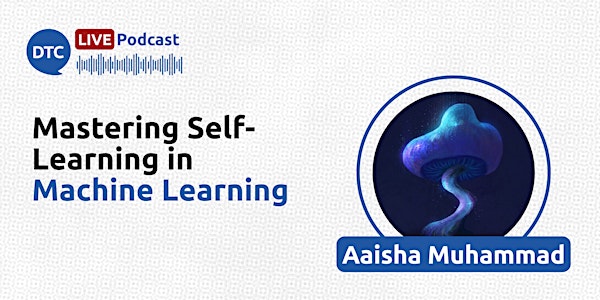 Mastering Self-Learning in Machine Learning
Self-Study and continuous learning in ML and bioinformatics - Aaisha Muhammad
When and where
Date and time
Wednesday, March 22 · 4 - 5am PDT
About this event
Outline:
On self-study
Motivation/resources/trade-offs of self-study
ML Zoomcamp experience
About the speaker:
Aaisha is a self-taught bioinformatician, machine learning engineer and data scientist from Johannesburg, South Africa. She is a Datatalks.Club ML zoomcamp graduate and has studied python and basic web development, and she maintains a blog on bioinformatics and ML topics. Beyond that, she is interested in a variety of topics such as photography and digital art.
DataTalks.Club is the place to talk about data. Join our slack community