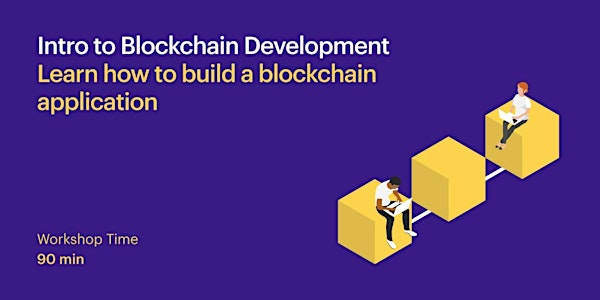 Intro to Blockchain Development
This workshop will introduce you to blockchain technology and show you how to build your first blockchain application.
Date and time
Tuesday, February 21 · 8 - 9:30am PST
About this event
This workshop is hosted by Dacade.org. On Dacade, you can earn rewards for learning blockchain development! Earn $75 cUSD for learning how to build your first blockchain development by making a successful Celo Development 101 submission!
Prerequisites
You should have access to a desktop computer.
This workshop is for people with development experience, you should be comfortable with programming in Javascript (1 year + experience).
You should already know some basic blockchain concepts, if you don't we encourage you to do the free Celo Blockchain 101 (Intro) course on dacade.org.
Speak fluent English.
Learning Objective
You will learn:
How to write Blockchain code (Smart contract) in the most popular language Solidity.
How Blockchain technology can be used to build decentralized applications (Dapps) with Celo.
Pre-Event Instructions
Before the workshop, please complete the steps below, so that you can get started right away:
Join our discord server if you have any questions.