Online conference, 23-25 May 3-day Design Systems conference. Insights from experts LIVE, demos, Q&As & more.
About this event
3 day virtual Design Systems LIVE conference, 20+ speakers, 3 workshops, 500 friends.
A virtual Design Systems conference to bring together the community around Design Systems, and Design Tools organized by the design community.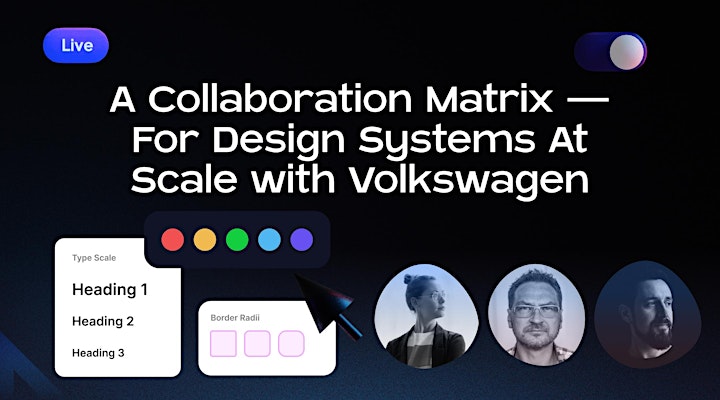 A Collaboration Matrix — For Design Systems At Scale with Volkswagen
Sandra Schaus, Lead UX Expert Volkswagen Group Services | Consulting
Thorsten Jankowski, User Experience Lead Group IT, Volkswagen AG
Matthias Fritsch, Design System Lead, MAN Truck & Bus SE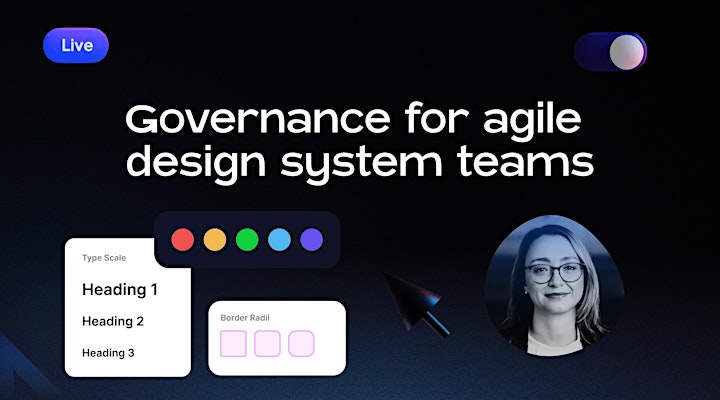 Governance for agile design system teams
Karolina Boremalm, Head of Global Design Operations, Digital Experience Design, IKEA Group
Let's face it, developing and maintaining a comprehensive Design System is not without its challenges. How do we at IKEA work with governance so we can keep track of all great requests and initiatives, and move them efficiently from idea to done and released.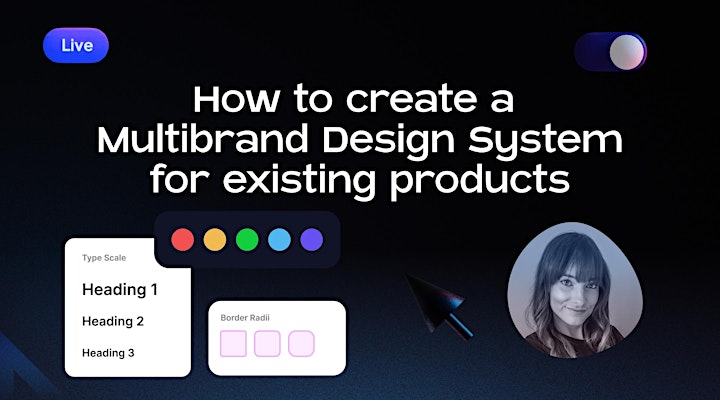 How to create a Multibrand Design System for existing products
Kristina Grönboldt - Freelance Design System Lead
Imagine not only building one design system, but following a multi-brand approach for over ten different brands - and all products are already live. How do you strike the balance between having a general foundation and very brand-specific requirements? And how do you set the whole thing up in figma?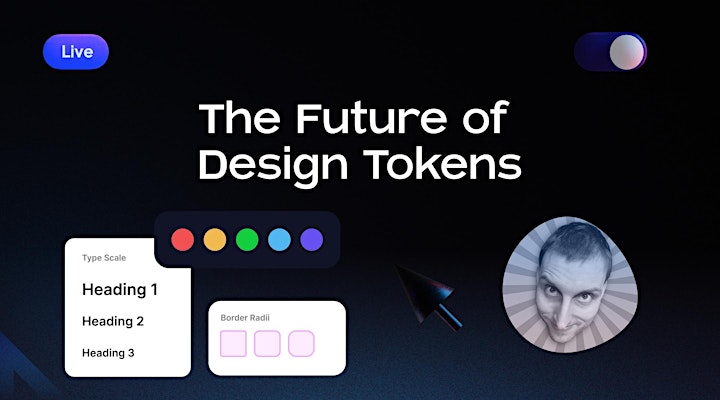 The Future of Design Tokens
James Nash, J.P. Morgan & Member of Design Tokens W3C Community Group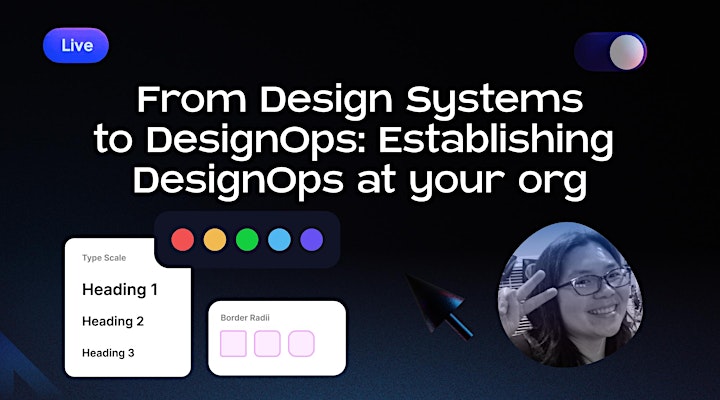 From Design Systems to DesignOps: Establishing DesignOps at your org
Michelle Chin - Principal DesignOps Manager, Citrix
You've successfully managed a design system and now there's more interest in operationalizing other things for the design team. While this is exciting, it can be scary, too. In this talk, we'll cover how to approach design operations as a team of one. We'll discuss how to pick projects, how to set yourself up for success, and how to ensure project success.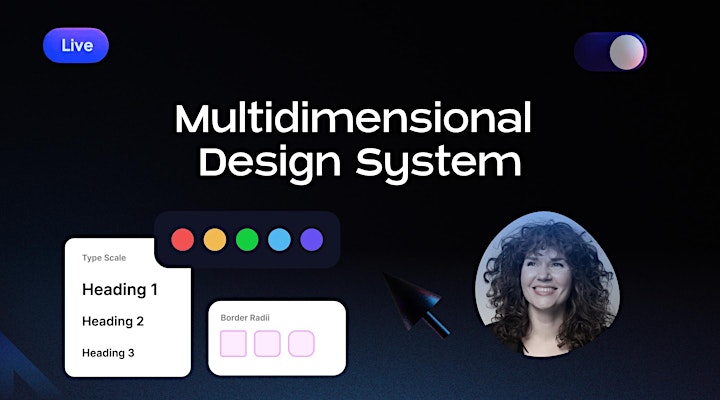 Multidimensional Design System
Patrycja Rozmus, Design Systems Lead at Brainly
Can building a design system team and design infrastructure from scratch for a hyper-growth business be a valuable lesson in predicting the future of design systems? Can it lay not only in building one bridge - between designers and developers - but an intersection? If you agree, you might be interested in joining me in reflecting on that experience and signals that multidimensional design systems might be the future. And if you disagree, we will probably have an exciting Q&A session!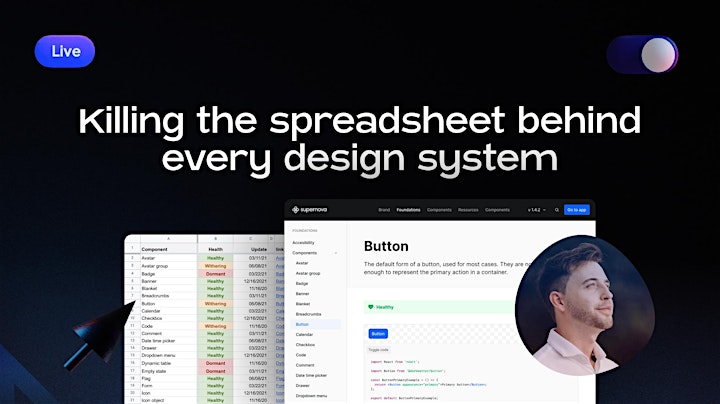 Killing the spreadsheet behind every design system
Each design system consists of many moving parts - some live in Figma, some live in our codebases, and some.. in Spreadsheets, that are used to track everything from links to health statuses to information about changes to specific elements. It is time we remove this last broken part completely.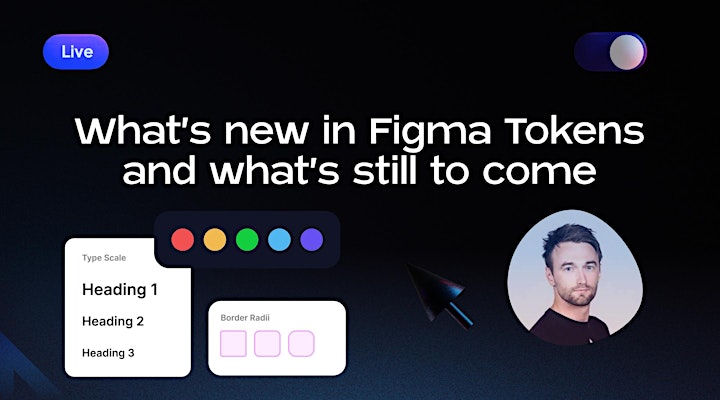 What's new in Figma Tokens and what's still to come
Jan Six, Sr. Product Designer,GitHub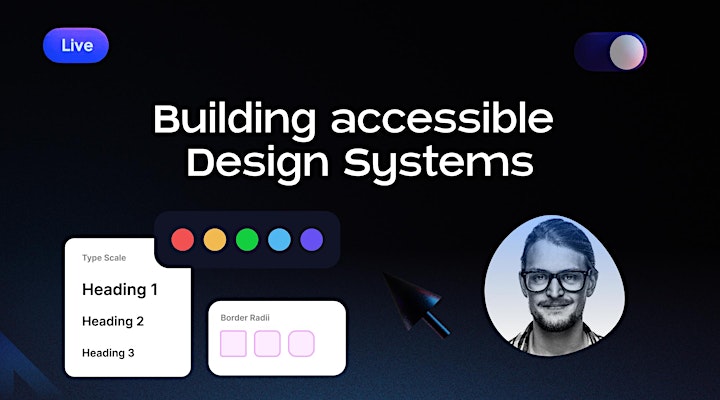 Building accessible Design Systems
Lukas Oppermann - Design Lead Design System, Deutsche Telekom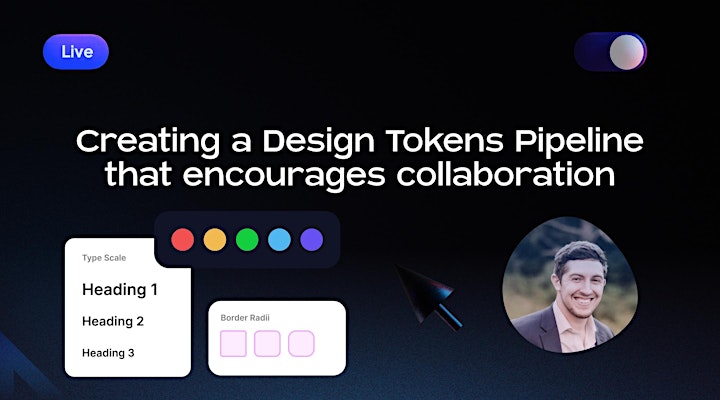 Designer and Developer Round Table: Creating a Design Tokens Pipeline That Encourages Collaboration
Michael Mangialardi, Frontend Engineer
A design tokens pipeline is more than just an internal dev tool, it is a collaborative system impacting designers and developers. Sometimes, the practical boundaries, responsibilities, and processes are confusing--and often they vary based on the circumstances. In this talk, we'll go to the drawing board to provide a framework for landing on a collaborative system that can work in various circumstances.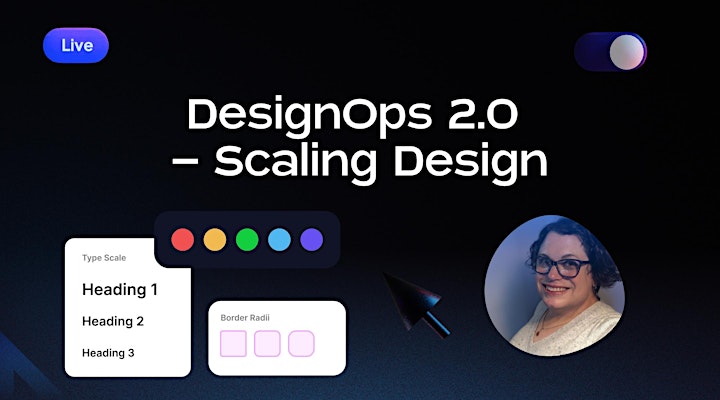 Design Ops 2.0 - Scaling Design
Erica Rider, UX Architect and DesignOps thought leader, PayPal
Erica leads the UX team for PayPal's internal developer tools in an effort to transform the organization from a development-driven organization to a customer-first and design-driven one. The team is pioneering the next generation of DesignOps called DesignOps2.0. DesignOps2.0 enables product teams to successfully build useful and useable products by integrating user research and design directly into the product development lifecycle.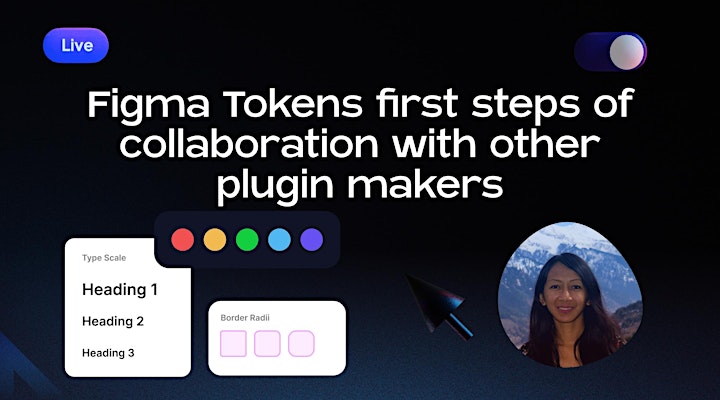 Figma Tokens first steps of collaboration with other plugin makers
Esther Cheran, Co-creator of Figma Tokens, Chief product @ start-up in stealth-mode
Figma has a vibrant plug-in ecosystem, but till date plugins still work in isolation. At Figma Tokens, we explored how to boost efficiency and create new possibilities through collaboration with other builders in the Figma plugin & design token pipeline ecosystem.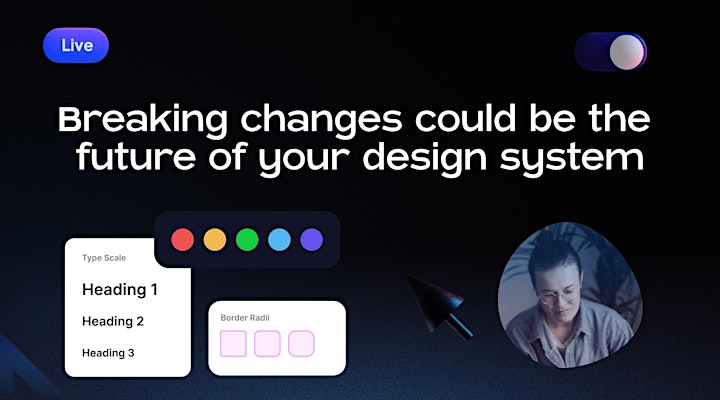 Breaking changes could be the future of your design system
Patrycja Radaczyńska, Senior UI engineer, Contentful
What we've learned about introducing breaking changes into design system while working on the next major version of Forma 36.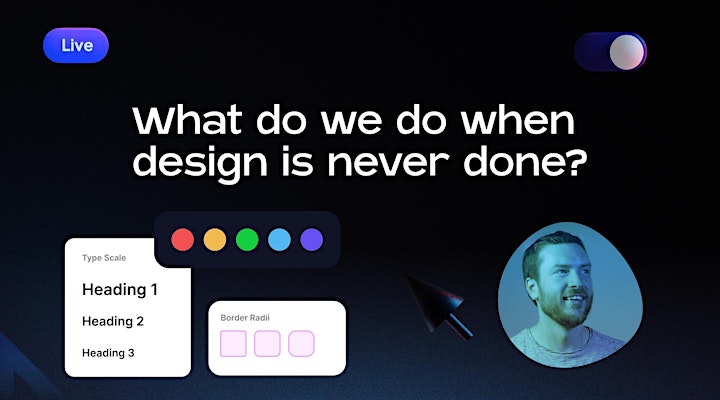 What do we do when design is never done?
Kevin Cannon, Design Manager @Pitch.com
How do we keep motivated when working on things that are never done? Managing yourself and your creative confidence is just as important as managing your design system. I'll explore what's been useful to me as both as a designer and a parent.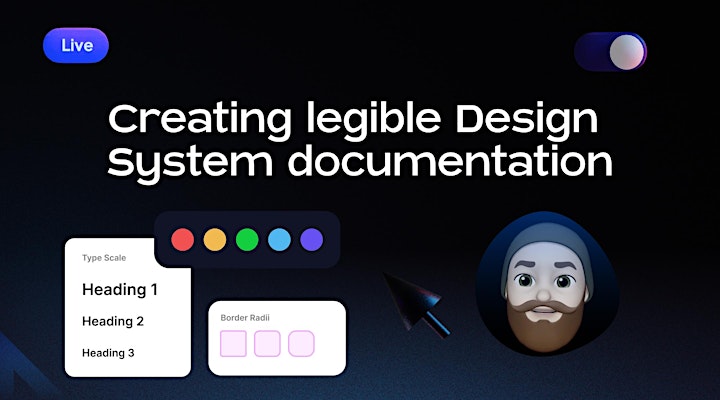 Creating legible Design System documentation — the necessary steps for doing it right
Nathan Beddows, Design System Writer, ŠKODA AUTO a.s
- How to undertake the entire process
- Understanding who your audience is
- How to adjust your writing style accordingly
- And much more!
Distribute your design documentation
Mike Wilson, Designer & Maker of Gist Figma Plugin
Let's explore distributing design system documentation with Gist plugin so that docs are: in context, up-to-date, and accessible. I'll cover how to distribute and maintain your documentation and what documentation features we should expect from our design tools.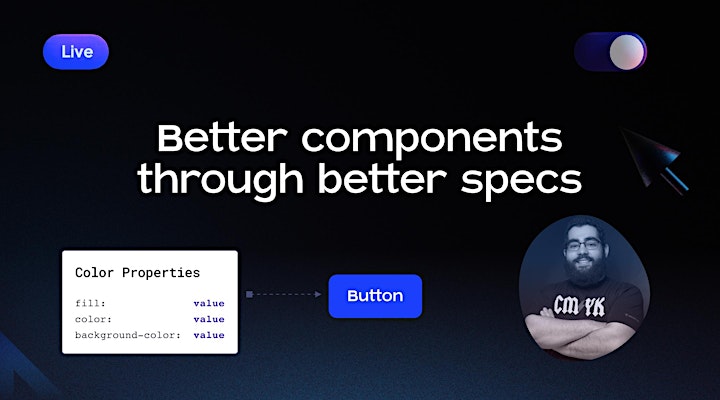 Better components through better specs
Taylor Cashdan, Design Systems Lead, Hologram
During a recent Into Design Systems Hackathon, our multidisciplinary team collaborated across 4 timezones to create a toolkit that helps engineers and designers work together better. The Component Spec Tool streamlines and annotates common CSS classes to aid in more efficient handoffs resulting in better components and streamlined collaboration.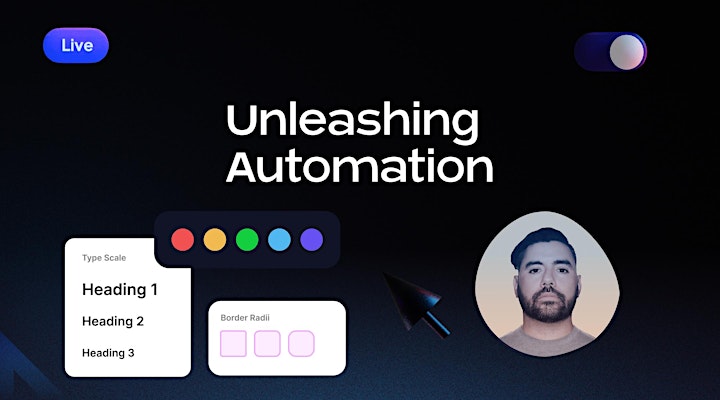 Unleashing Automation
Davo Galavotti, Frontend & Interaction Design
Automation is here to make us work smarter not harder. Let's take on a journey to learn how automate all these time-consuming tasks across our design process and to that time to explore new horizons.
Free Live Workshops for conference ticket holders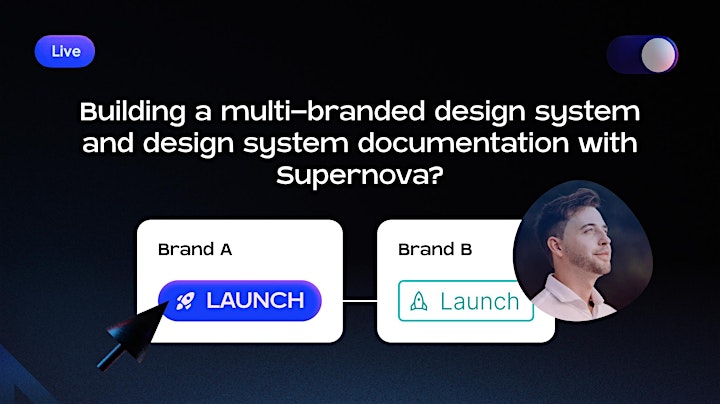 Building a multi-branded design system and design system documentation with Supernova?
Building design systems is hard as it is - but building design systems for multiple brands is next-level complicated. In this workshop, we'll talk about strategies for how to structure the design system for multi-brand environments, how to document them, and how to use smart documentation systems to remove tedious tasks connected with this process.
Date: May, 23: 8 - 9:45 pm CET
Duratuon: 2hours
Free for all conference tickets holders
Learn how to automatically distribute your design tokens and assets from Figma to GitHub
Louis Chenais, co-founder of Specify and Design Tokens Community Group editor
Date: May, 25: 10 - 12 am CET
Duration: 2hours
Free for all conference tickets holders
You shape the content
Tackling a specific problem? No idea how to structure the Design System? Establish workflows for contributing patterns / components?
We want to make sure to create an engaging event with valuable content - we want people to take the most out of this. This event is dedicated to people who want to connect & contribute rather than watch.
Networking
There will be plenty of networking possibilities before & during the event. Sneak peak: chat, interactive whiteboards, Pitch opportunities, job board, Show & Tells. Maximum power of interactivity possible in 2022.
What to expect:
Live demos of Design System projects & workflows
Live presentations & Q&As
Community Show & Tells (hacks, plugins, workflows..)
Interactive online whiteboards where you can network & participate
Limited tickets only - 500 spots
Tickets are limited , first come first served.
Unique content with a lot of insights - Video snippets from previous events:
To give you an idea what to expect: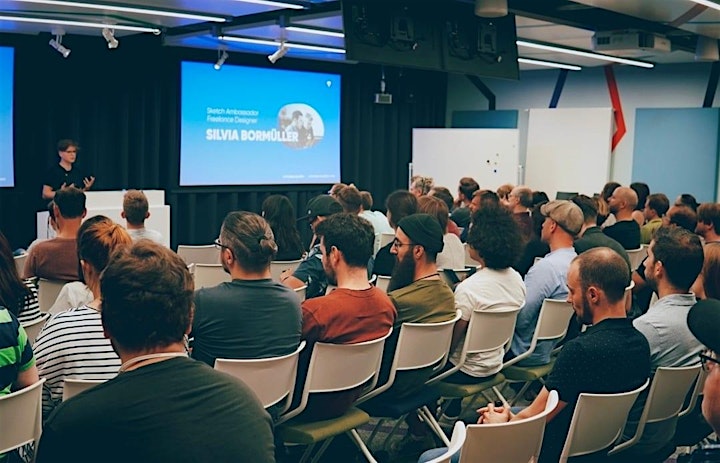 About Design Friends
Hey, my name is Silvia Bormüller and I'm a freelance designer from Germany. I've started a design meetup community in April 2017. Usually, our event was hosted by companies like Google in Munich as you can see in the fancy image, back then we usually had 100+ people attending our in person events. Due to the situation we switched to online events now people from all over the world can join our sessions. Until today I've hosted 40+ Meetups, 3 conferences, 3 Hackathons and reached 5.000+ creatives. As you might tell.. I love bringing like-minded people together in order to share knowledge, network and create something - together.
Praise from the attendees of previous conferences: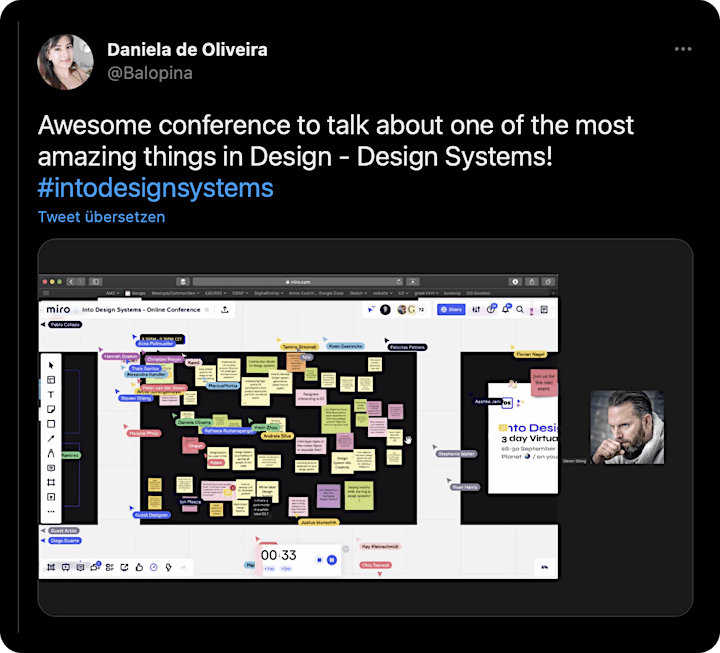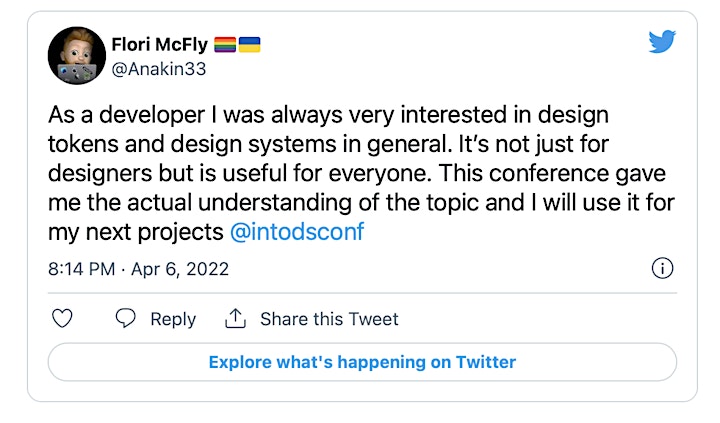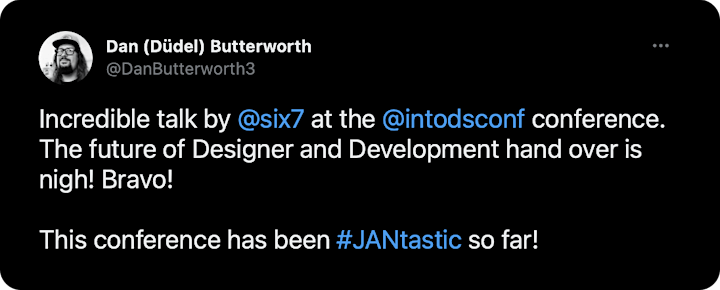 "One of a kind! 🤩"
Patrycja Rozmus
"This conference is sooo good!! The conference-organisation, the miro board..the pacing, the two moderator.. .all perfect! benchmark for online-zoom conference! Please continue your great work!"
Markus Schmeiduch
"This was fantastic. And I love how laid back it is :)"
Steven Stieng
Thank you very much for organising this! Great job. Thanks to all the speakers and attendees for sharing your thoughts, resources, knowledge and all the other cool things. I miss 'real life' conference, but this one made me feel like I am attending the conference in the olden days. Thank you, Chapeau bas!
Karol Dulat
Frequently asked Questions:
🎫Limited tickets & spots only - first come first served
🇺🇸The event will be held in English
🙌Expect a lot of insights, tips & tricks you can immediately use in your daily workflow
📼 All sessions will be recorded, all recordings will be provided to participants after the event
👨🏽‍🎨Casual meetup style, not a business meeting / fancy conference
⏰The timezone is CET, Central European Time, https://time.is/CET
🙋🏼Introvert friendly environment & setup
🙅🏻‍♀️No sales & marketing in our talks