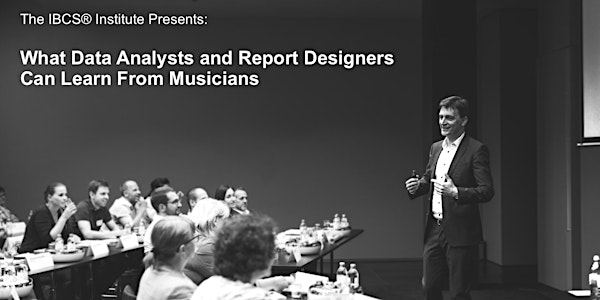 IBCS® - What Data Analysts and Report Designers Can Learn From Musicians
Location
Joynture Inc.
Wall Street 48
5th Floor
New York, NY 10005
Description
Imagine if every composer from Mozart to Gershwin used a different notation system. How would musicians be able to interpret the music quickly?
Yet in business, there is a plethora of ways to layout reports and dashboards, even within a single company. International Business Communication Standards (IBCS®) are leading the way to faster, better, and less-costly results in all stages of business communications and decision-making processes.
Attend this free-of-charge presentation and experience the benefits of IBCS®, and learn how to leverage this emerging global standard yourself.
The IBCS concept is already adopted by Coca-Cola, Philips, Credit-Suisse and many more companies | More than 6.000 participants attended IBCS seminars and lectures | Integrations for SAP, Excel, IBM, Qlik and others are available
>>> Short Intro <<<