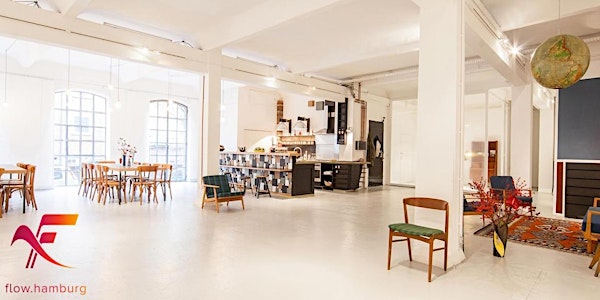 Hamburg Flow Days
When and where
Location
Juwelier Studio Eppendorfer Weg 87A Hamburg Germany
Refund Policy
Contact the organiser to request a refund.
Description
Do you want to be able to improve the delivery of a service you are responsible for? Do you want to become more effective in your work as agile / lean / Kanban coach?
This 2-day workshop will give you more tools in your toolbox and offers you a great opportunity to meet some of the world's leading Kanban experts. Plus, you can connect to other similarly-minded people in your area!
The workshop will take place in a nice loft with a great atmosphere, the Juwelier-Studio in Hamburg Eimsbüttel. We offer you a feel-well package including healthy and yummy snacks, mediterranean lunch buffet, good coffee, plenty of room to explore and connect.
This workshop is for you if you are an agile or Kanban coach, work as change agent in an (to-be) agile organisation or are involved in another way in lean / agile transformation. Of course this also applies for you if you are the manager of a team or multiple teams delivering services!
We will work with Okaloa Flowlab and Agendashift - both are method-agnostic. You do not need to be a Kanban expert to attend, but you will certainly benefit from it if you are!
Early bird prices available until Jan 6, noon!


---
Day 1 - Okaloa Flowlab
On Thursday, you can explore flow in a flexible, business-oriented simulation together with Patrick Steyaert, one of the leading Kanban experts in the field. Patrick is leading the development of advanced concepts for managing options (potential requirements) from the idea stage through to the start of delivery.

Okaloa Flowlab is the means for mastering flow at all levels of the enterprise: i.e. team, portfolio and customer level. It is set up like a laboratory filled with a variety of business simulations fully immersing trainees into the fundamentals of self-sustaining business agility.
It represents a set of board play simulations developed as experiments to experience the impact of flow thinking. The simulations are built in a way that new knowledge and experiences are picked up in a safe environment and allow a quick iteration between theory and practice. Concepts are explained during the simulations, augmenting the learning by mimicking true-to-life scenarios.
Curious? Check out the video!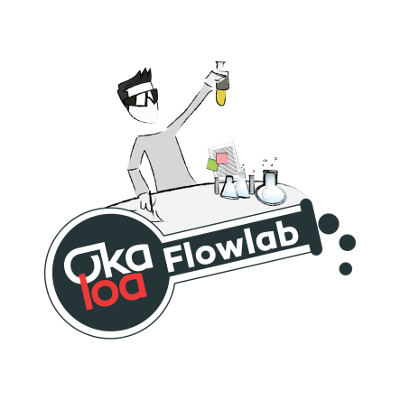 We will run the simulation for an upstream (managing options) or multi-team (managing dependencies) context. We will decide this at the beginning of the workshop based on your needs!
---


Day 2 - Lean/agile transformation with Agendashift
Mike Burrows, author of Kanban from the Inside, creator of the FeatureBan simulation, and founder of Agendashift will run the 2nd day of the workshop.
Working with Agendashift will change the way you approach lean/agile transformation and will offer you great tools to grow your competencies as a coach. No space for consultancy here!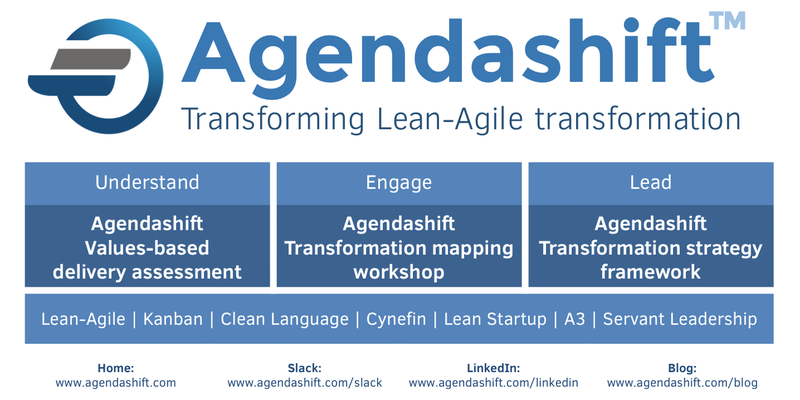 Your chance to experience and practice the main elements of the Agendashift transformation mapping workshop:
Discovery

: Explore strategic objectives, obstacles, outcomes, change strategies

Analysis

: Debrief your Agendashift values-based delivery assessment, agree scope

Mapping

: Build a transformation plan

Elaboration

: Generate, frame, and develop actions

Delivery

: Organise, reaffirm
Agendashift is values-based, complexity-aware, and methodology-neutral to the core, working with your preferred Agile process framework or none. We provide powerful online, workshop-based, and coaching tools to our growing community of practitioner partners and work with a broad range clients in industry, government, and the non-profit sector.
---
Still questions? Contact us at hello@flow.hamburg!
Keep Thursday night blocked in your calendars for now! We will probably organise an evening event.