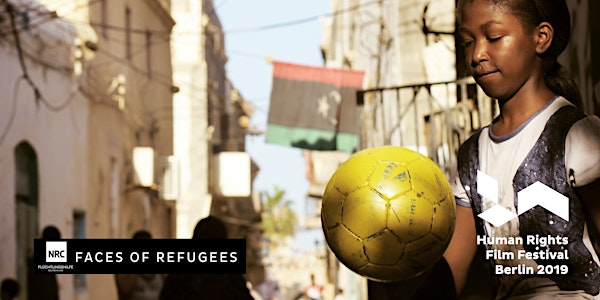 FREEDOM FIELDS
Freedom Fields follows the story of three female soccer players who become involuntary activists in post-revolution Libya.
When and where
Location
Kino in der KulturBrauerei Schönhauser Allee 36 10435 Berlin Germany
Refund Policy
Contact the organizer to request a refund.
About this event
An intimate film about hope, struggle and sacrifice in a land where dreaming is a luxury. Over the span of five years, FREEDOM FIELDS follows three women and their football team in post-revolution Libya, as the country descends into civil war and the utopian hopes of the Arab Spring begin to fade. Through the eyes of these accidental activists, we will experience the reality of a country in transition, where personal stories of love and ambition intersect with history, in a love letter to sisterhood and team power.
Fünf Jahre lang folgt FREEDOM FIELDS dem Leben von drei Frauen im postrevolutionären Libyen. Während des Übergangs zum Bürgerkrieg schwinden die anfänglich utopischen Hoffnungen des Arabischen Frühlings. Aus der Perspektive der drei unfreiwilligen Aktivistinnen erleben wir ein Land, in dem Wünsche nach Optimismus mit der Realität unvereinbar erscheinen. Ein Film über Träume und Widerstände. Und zugleich die Hommage an den Mannschaftsgeist eines Teams starker Frauen.