How to comply with GDPR and create privacy (and GDPR)-friendly deep tech products and services
About this event
During this online workshop, we will look at what is required to design and create privacy friendly products and services.
Looking at the formal requirements of data protection by design and default, at the technical requirements and in particular focussed on how GDPR relates to DeepTech such as Blockchain, AI and IoT. Our expert will demonstrate some good practices as well as bad implementation and design examples.
Beyond data protection, the compliance to the GDPR and other privacy regulations, the guarding the privacy of users is something that becomes increasingly important. How to do this depends much on the technology in use but there are ways to ensure the privacy of the user is central and considered in any key decisions related to personal data and how it is processed. To close the session, Silvan Jongerius will introduce the GDPR Canvas, a free to use tool to get greater insight into the data flows and GDPR compliance.
About our expert:
Silvan Jongerius (CIPP/e, Tüv-DSB) is the Managing Partner of TechGDPR (techgdpr.com), a consultancy for Data Protection and Privacy for technology, such as Blockchain, AI and IoT. He has been involved in data protection since 2012 and spend over 12 years in senior technology leadership and general management in private media education, and has focussed on blockchain since 2014. Silvan is a regular speaker, mentor and lecturer , as well as co-chair of the INATBA privacy working group and President and Founder of BerChain (berchain.com), a non-profit with the mission to connect and promote the blockchain ecosystem of Berlin.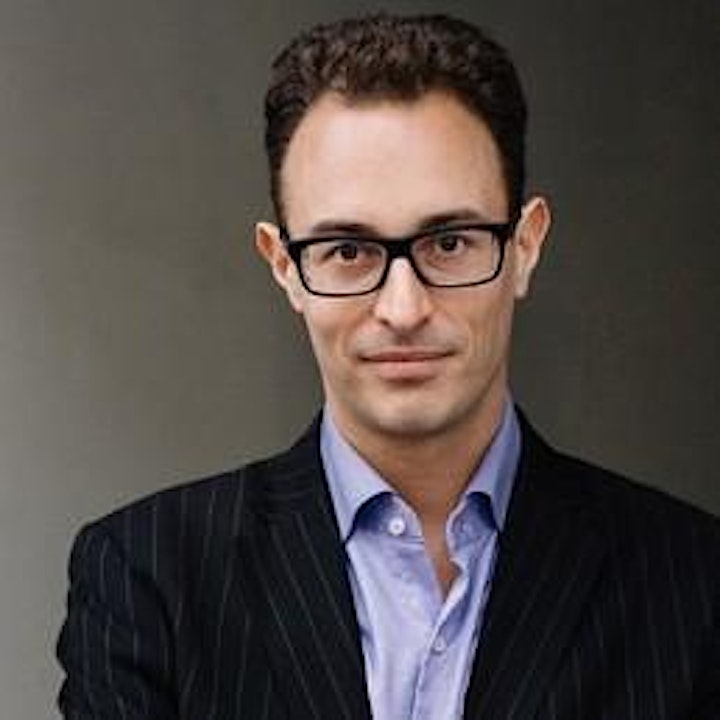 Organiser of DeepTech & GDPR: Creating privacy (and GDPR)-friendly products and services
Die Digitalwirtschaft in Berlin-Brandenburg wird seit vielen Jahren durch den Branchenverband SIBB e.V. repräsentiert, vernetzt und in Politik und Gesellschaft vertreten.


Connecting for Success
Creating the best knowledge exchange environment 
Supporting international digital business models 
Being a scientific partner for progressive research projects
Intergating sustainabilty and an open-minded approach into our core model

Von diesen Motiven geleitet, sorgt der SIBB für einen aktiven Austausch weit über die Grenzen der Digitalwirtschaft hinaus. Im Zeitalter der umfassenden Digitalisierung von Wirtschaftsabläufen wendet sich der Verband mit seinen fachlichen Angeboten und den TOP-Experten der Mitglieder an verschiedenste Branchen, die die Digitalisierung in Ihren Unternehmen vorantreiben wollen. Der SIBB fördert mit seinem reichhaltigen Serviceangebot den Austausch, die Kooperation, den Wissenszuwachs und die Internationalisierung der gesamten Digitalwirtschaft in der Region.
Zum Angebot für die Unternehmen gehören 12 Fachforen, spezielle Weiterbildungsangebote (IQ@SIBB) und diverse Meetup-Events rund um Themen der Digitalbranche. Viele gemeinsam mit Partnern konzipierte Fachveranstaltungen bilden Vernetzungsplattformen für die ganz verschiedenen IT-Anwenderbranchen mit der Digitalwirtschaft. Die Initiierung gemeinsamer Forschungs- und Entwicklungsprojekte von Gruppen von SIBB-Mitgliedern ist ein weiterer Tätigkeitsschwerpunkt der beiden SIBB-Geschäftsstellen. SIBB-Kongresse und diverse SIBB-Gemeinschaftsstände auf Messen in der Region und im Ausland komplettieren das Leistungsspektrum des SIBB für seine Mitglieder. Zu den mehr als 250 Mitgliedsunternehmen gehören Digitalunternehmen mit verschiedensten Schwerpunkten:
internationale Tech-Companies
IT-Dienstleister
Telekommunikationsunternehmen
Start-Ups
E-Commerce-Firmen
diverse Hochschulen und Forschungseinrichtungen