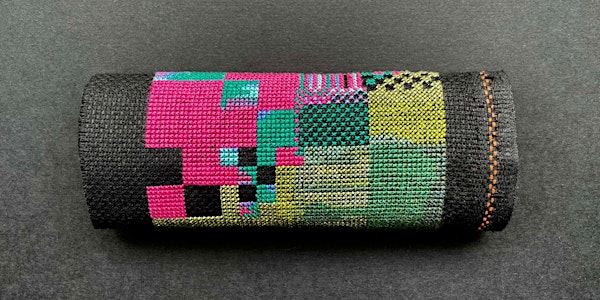 Data Pseudomorphs
School of Machines, Making & Make-Believe presents a 5-wk online class on developing an artistic and meaningful collective data practise.
Refund Policy
Refunds up to 1 day before event
About this event
How can we create individual and collective meaning through the exploration of our data?
/ Five-week Live* Online class begins 16. November ends 14. December
/ Every Tuesday, 8pm-10pm CET
/ Small class of participants
Course Description
This course draws from medical art history and feminist data practice, with a focus on collecting data about oneself and bringing such data into the physical world as tangible objects. Working with bodily data is difficult: challenging to collect practically; emotionally hard to look at; and politically or socially problematic. We refer to the objects produced during such subversive, critical data projects as "data pseudomorphs," inspired by the inky false form ejected by cephalopods as camouflage.
This is a do-it-together (DIT) workshop, where the instructors offer exercises and approaches we've developed for playful, expressive data practices. During the first three sessions, each course participant is invited to construct tangible objects out of found materials and ask unusual questions about daily bodily existence. During the last two sessions, we expand from the individualized data practice to a collective one. This will bring feminist data practice, digital data analysis, and working with existing public datasets into the "data pseudomorph" toolkit.
The specific topic will be decided collaboratively, and as an initial suggestion, we will give some prompts and data related to tracking sleep: a complex personal experience, made all the more important by the general restlessness of our society. One interesting challenge of a collective bodily dataset is the notion of privacy and anonymity in the data - how can we organize this kind of group data project in a way that empowers all participants to share as much (or as little) of their data as they wish? Throughout the course, we consider the implications of how data collection is organized on what it can be used for, whom it can serve, and potential pitfalls. If you are curious about the idea, but reluctant about the practice - we welcome critical and subversive data practices and "false forms" in this course!
Lecture segments will draw from contemporary multi-disciplinary art, as well as current research in human-computer interaction, information visualization, personal informatics, and the quantified self. In each session, we will guide 1-2 mark-making exercises; we've listed some recommended materials for each week, for all who wish to participate in the activities. Finally, each session will include a group discussion: through this course, we will collectively construct the idea of the creative "false form" ("data pseudomorph") of bodily or societal data as a site for playful meaning-making.
This is a multi-disciplinary course, where experimentation with techniques is happily supported. You are welcome to work with materials outside of what we offer in the exercises, and the exercises will only use materials and tools widely available and which require no prior training. We are happy to see collaborative projects! The last two weeks of the course are dedicated to a larger collaborative project, in which all participants are invited to take part.
In this course you will be introduced to:
* Browser-based creative coding, using Javascript and the canvas-sketch framework (similar to p5.js, Processing, etc.)
* Artists working with analog or digital media, with practices relevant to our topic, such as Agnes Denes, Sol LeWitt, Anni Albers, Manfred Mohr, Vera Molnar, Casey Reas, and more
* A daily practice routine for creative work
* Basic graphics programming concepts, and some simple math to support them
* Generative art tools and techniques, going from trigonometric functions and noise, to L-systems or vector fields
* A warm community of designers, artists, technologists and tinkerers with similar interests to yours!
Course Outline
Week 1: INTRODUCTION
Participant introductions. Introducing the key idea of building our own systems of observation and knowledge production of the "data body". We use drawing and other forms of mark making, survey, and trash sculpture as techniques for the exercises. Examples include the works of Susan Aldworth, Anna Dimitriou, and Laura Splan. Recommended materials: pencil(s), pen(s), paper(s).
Week 2: OBSERVATION
What is observation? How do we observe? Who observes? This week, we consider the use of external forms to mediate and make visible internal experience. We start with some experimental observational prosthetics made out of cardboard - creating marks through a combination of sculpture and performance. We look at critical (bio) mark-making and construction of sculptural (trash) forms, starting from the deeply internal observation (interoception); externalizing internal process (such as through prosthetics); and finally considering how to erase and modify data by inventing parasitic tools and methods of counter-surveillance (transhackfeminism). Examples include the work of Stella Geppert, Bjørn Karmann, Mary Maggic, and Heather Dewey-Hagborg. Recommended materials: cardboard (e.g., discarded or unusable boxes), something to work with the cardboard to shape it (can be strong, thin rope, as from packaging; tape; stapler; wire, as from old guitar string or spiral bound notebook spines; etc.), and marker.
Week 3: UNCERTAINTY
We will draw from current information visualization and human-computer interaction literature on how to effectively work with uncertainty in data, and construct these normative methods against the expressive, subversive encodings of data in textile, fiber, and embroidery works. Examples include the works of Alexandra Knie, Rebecca D. Harris, and Ahree Lee. Recommended materials: needle, thread, scissors, and fabric (embroidery on sturdy, but not too thick, paper is also possible!)
Week 4: CREATING A COLLECTIVE DATASET
We will review some existing citizen science, data donation, and collective bio dataset projects, and then work together as a collective entity to create a survey/diary instrument that we can use ourselves. We will consider how methodological data collection decisions can help us collect data that is informed by - and informs - the subjective experience. Activities and discussions during both Week 4 and Week 5 will focus on the construction of a collective dataset. For building this dataset, we will use a survey tool to collect data. For analysis, we will use a combination of freely available software (Google Docs; Python in the Jupyter Notebook environment, with Seaborn or Vega for visualization). All documents will be shared, and it is not necessary to learn these tools to participate in collective data analysis as a group.
Week 5: EXPLORING A COLLECTIVE DATASET
We will work together to understand and (re)present the collective dataset, beginning in additional external data. The specific topics will be strongly influenced by the participants, and the instructors will offer guidance and feedback throughout this collaborative, exploratory process. We will also consider the principles of Data Feminism (D'Ignazio and Klein), and discuss what challenges we faced in applying them in our collective data analysis exercise. What can we learn in such a collective body data project individually? collectively?
How is this course relevant to present day?
Data are less abstract than we'd like to think; they litter our lives or pose difficulties that must be resolved, exorcised, or transformed. How can we give new morphs, meanings and value to our personal data and informatics? How can we transform (morph) personal biological data into multidimensional, tangible and meaningful artworks? How can we reclaim personal data that already exists sometimes with at most partial consent? What is our relationship with biomedical/healthcare data? How can we collectively subvert systems of biosurveillance?
What tools does this course aim to teach?
Data analysis and representation; information visualization literacy; expressive mark making; data storytelling; autoethnographic data practices; interoceptive awareness-building skills
Who is this course for?
Artists, researchers, designers, creative technologists, with an interest in (1) artistic or expressive visualization of data; or (2) how personal or individual data can be made meaningful; or (3) how data about one self can support collective data practices.
The classes are live?*
Classes are 'live' meaning that you can directly interact with the instructor as well as with the other participants from around the world. Classes will also be recorded for playback in case you are unable to attend for any reason. For specific questions, please email info[at]schoolofma.org
about tickets
Tickets for this class are currently available via Eventbrite. If you would like to avoid Eventbrite fees, please email us for direct payment options. We kindly ask that all "pay-what-you-can" students register through Eventbrite. Due to reduced staffing, we're unable to handle specific payment requests for these registrations.
about vat
For tax purposes, we need to include the 19% VAT on top of ticket price for people living within the EU. IF YOU LIVE IN THE EU AND HAVE A VAT NUMBER— IT IS VAT ZERO! WE ENCOURAGE EVERYONE TO HAVE AND PROVIDE THIS VAT TAX NUMBER. In order to utilise this feature at checkout, under Registration Type & Tax Receipt Information, select Business (which as a freelancer you technically are), then enter in your USt.ID. If you have any questions, feel free to email us.
about solidarity
We realise we're living in uncertain times. During this time, we are offering a limited number of pay-what-you-can solidarity tickets for this online class. These are reserved for women, POC, and LGBTQ+ who would otherwise be unable to attend. We are a small organisation with no outside funding and like many, we are also in survival mode and we ask you to consider this when making your donation. For more information, see the FAQ page here.
We kindly ask that all pay-what-you-can students register through Eventbrite. Due to reduced staffing, we're unable to handle specific payment requests for these registrations.
Instructors
Kit Kuksenok @xn_ze_ro
Kit Kuksenok is a visual artist with a research background in Human Computer Interaction, and experience as a code/data worker in both academia and industry. Their interest in self-tracking, both through analog and digital media, has only grown since first trying out tracking work time in a spreadsheet in 2008, as a result of watching Randy Pausch's Last Lecture. They have used many software and hardware tools for tracking, including using their own analysis scripts; since 2019, a large portion of their self-tracking activities has been pen-and-paper, and all strongly influenced by yoga philosophy.
This course draws on a long-term personal practice of self-tracking, not only technical knowledge and experience. While working on their PhD at the University of Washington in Seattle, they co-taught a graduate course on information visualization, and another course on data analysis using a mix of quantitative and qualitative methods. In the Fall 2020, Kit taught the Radical Imperfection in Self-Tracking course at the School of Ma. As an instructor, they care deeply about creating a curious and caring space for reflection - alongside critical technical inquiry and creative expression.
Marisa Satsia @medartcabinet
Marisa Satsia's work engages with microbiology and human anatomy and presented through the mediums of ceramic sculpture installations, digital drawing, printmaking, 3-D and wax modeling, microscopic photography and embroidery.
She is a multidisciplinary visual artist and researcher specialising in Medical art whose studies on the human anatomy have inspired her to investigate an alternative notion of identity through the means of digital microscopy and the study of anatomical specimens. She holds a BA Hons in Fine Art and an MSc in Medical art, through which she explored the evolution of the representation of the human body in Art and Science.
Her work is mainly inspired by the symbiotic nature of scientists and visual artists and the use of scientific technologies and visualization techniques that allow us to magnify and observe the inner bodily landscapes and read between the lines through minimally invasive procedures.