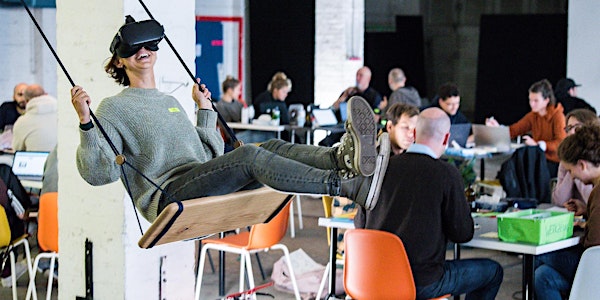 Coding.Waterkant 2023
The event to push your machine learning expertise to the next level and network with other like-minded people.
When and where
Location
Waterkant Festival MFG-5-Gelände, Halle 51 24159 Kiel Germany
Refund Policy
Contact the organizer to request a refund.
About this event
3 days 23 hours

Mobile eTicket
From June 26 to June 30, 2023, and with support of the State Chancellery of Schleswig-Holstein, the Waterkant Festival Kiel.AI, and the Leibniz Institute for Science and Mathematics Education Kiel (IPN) will bring together machine learning and AI enthusiasts to push their machine learning projects to the next level or to get expertise by joining others working on their projects - and all this in the unique atmosphere of the Waterkant Festival!
Participants will have the opportunity to work for four consecutive days on current machine learning projects, exchange ideas with others working in the field, take part in workshops, get input and feedback by invited experts, and present their work to a larger audience.
If you need to take time off from work, you can request educational leave ("Bildungsurlaub") to attend the event.
If you are not from Kiel and want to participate, we will also offer a limited number of sleeping accommodations at the event site. Please, contact us under coding@waterkant.sh if you are interested in these.
How can I participate?
Join a project: If you want to get further expertise by working on a real-life machine learning project, you can select on Tuesday morning of the event to work on one of the projects that is looking for participants to join them.
Bring your own project: If you want to work on your own machine learning project during the four days, please, contact us under coding@waterkant.sh, so we can include your project into the list of participating projects. If you are interested in support for your project you can decide to invite other participants to join your project during the four days.
List of Participating Projects
The first list of participating projects will be published in spring 2023.
How much time do I need?
You are expected to participate in the common social parts of the event (breakfasts, lunches and receptions) and work the full four days (Tuesday to Friday) from the event site at MFG5, focusing on the machine learning project of your choice. The event will start with an opening reception on Monday night (6pm) and end with the project presentations on Friday.
What are the prerequisites to participate?
You should either bring your own machine learning project (see above) or check the list of participating projects and the given requirements to participate in them. This may reach from very basic or no machine learning or coding skills to advanced skills.
All participants will have to sign a Non-Disclosure Agreement (NDA). This will allow for a much more open co-working and co-sharing atmosphere and is also necessary to be able to participate in some of the projects.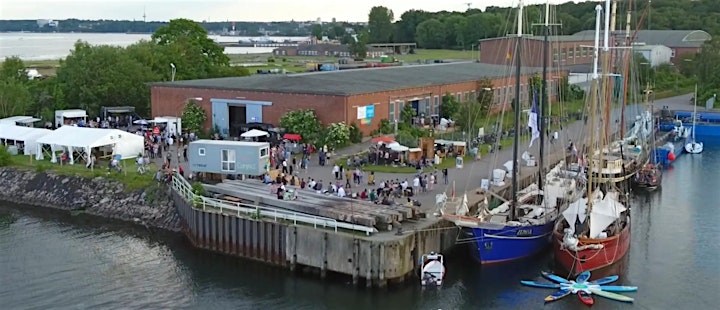 Preliminary Program
Monday, June 26:
18:00 Welcome to Coding.Waterkant
18:30 Initial Get-Together with Food and Music
Tuesday, June 27:
09:00 Morning Welcome
09:30 Project Pitches
10:00 Common Breakfast
11:00 Introduction workshops on the projects that are open for participation
13:00 Lunch Break
14:00 Expert Workshop (TBD)
18:00 Reception with Food / Bar Opening
Wednesday, June 28:
09:00 Common Breakfast
09:30 Morning Update
10:00 Expert Workshop (TBD)
13:00 Lunch Break
14:00 Expert Workshop (TBD)
18:00 Reception with Food / Bar Opening
Thursday, June 29:
09:00 Common Breakfast
09:30 Morning Update
10:00 Expert Workshop (TBD)
13:00 Lunch
14:00 Expert Workshop (TBD)
18:00 Start of the BBQ / Bar Opening
(Presentation-)Friday, June 30:
09:00 Common Breakfast
10:00 Start of Project Presentations, Part I
13:00 Lunch Break
14:00 Start of Project Presentations, Part II
17:00 Food and Bar Opening