Sales Have Ended
Ticket sales have ended
Thank you, your booking is now confirmed. We are looking forward to seeing you!
Sales Have Ended
Ticket sales have ended
Thank you, your booking is now confirmed. We are looking forward to seeing you!
Psychology in Games - UX strategy
About this event
Overview:
This workshop (composed of 2 main modules and an optional 3nd module) proposes to delve into how the human brain works in terms of perception, attention, and memory (critical elements for usability), and offers insights on human motivation, emotion, and gameflow (critical elements for engaging games).
Based on these elements, the workshop proposes a UX framework and UX guidelines during the different game development stages.
The ultimate goal of this workshop is to provide game developers with tools to significantly improve the experience of the game they are developing, as perceived by their target audience, not only in terms of usability, but in terms of engagement.
This workshop offers numerous examples, from video games and beyond, to illustrate each point (including examples from Fortnite, since the game UX framework covered in this workshop was used during the development process).
Key Takeaways:
Understand the main characteristics and limitations of the human brain (in terms of perception, attention, memory, motivation, and emotion), and how they impact game development.
Learn what makes a game engaging (in terms of motivation, emotion, and game flow) and how to foster these components in your game.
Have a clear and concrete understanding of what having a UX mindset and developing a UX strategy entail.
Structure:
This Masterclass has 2 main parts and an optional 3rd part (limited to 10 attendees).
Part 1 (3 hours from Monday 5pm CEST)
Introduction to cognitive science and psychology to understand how the brain works and, more specifically, how it learns. We will look into the capabilities and limitations of human perception, attention, memory, and motivation using multiple examples taken from video games and beyond.
Part 2 - (3 hours from Tuesday 5pm CEST)
This module focuses on the User Experience (UX) framework you can apply when developing your game, and how it relates to the brain capabilities and limitations. We will break down game UX into 'usability' and 'engage-ability' (motivation, emotion, and game flow) and detail the important principles within these 2 components that can make, in the end, a great difference for your player and how s/he will experience your game (for the better!). In this module, we will focus more specifically on engage-ability (since usability will be tackled in module 1). More specifically, we will delve into human motivation (extrinsic and intrinsic motivation) and what it means to make games more engaging.Taken together, the usability and engage-ability guidelines provide a set of ingredients to help game developers make their own successful video game recipe (those "ingredients" are relevant to any type of game or platform). If time allows, this module will also touch on UX strategy and how to develop it both at a project and studio level. We will conclude with ethics considerations (dark patterns and the so-called "attention economy").
Optional Part 3 (2 hours from Wednesday 5pm CEST)
Since modules 1 and 2 have a lot of content covered in a short amount of time, we propose to a maximum of 10 participants this add-on dedicated to longer Q&A time, discussions, and overall more a hands-on approach with a few group exercises.
About the Lecturer: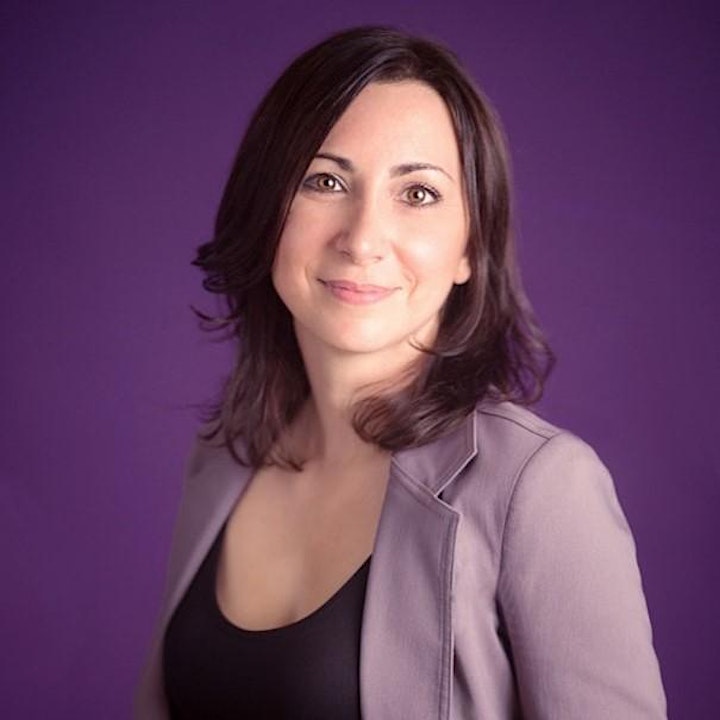 Celia Hodent is recognized as a leader in the application of user experience (UX) and cognitive science in the game industry.
Celia holds a PhD in psychology and has over ten years of experience in the development of UX strategy and processes in video game studios. Through her work at Ubisoft (e.g. Rainbow 6 franchise), LucasArts (e.g. Star Wars: 1313), and as Director of UX at Epic Games (e.g. Fortnite), she has contributed to many projects across multiple platforms, from PC to consoles, mobile, and VR. Celia is also the founder of the Game UX Summit, advisor for the GDC UX Summit, member of CNIL Foresight Committee in France, author of The Gamer's Brain: How Neuroscience and UX can Impact Video Game Design and of The Psychology of Video Games. She currently works as an independent consultant, helping studios increase the likelihood of their games to be engaging and successful.
Twitter: @CeliaHodent
Blog: celiahodent.com
Master Class will be held in English, further details and timings will be shared ahead of the event to all attendees.