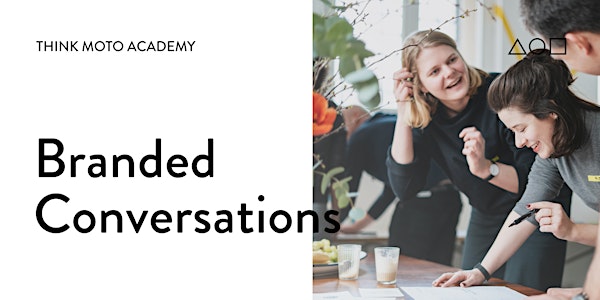 Branded Conversations – Chatbots und Sprachassistenten für Marken
Ganztägiges Seminar mit Paul Krizsan, Director Conversational AI @ think moto
When and where
Location
think moto GmbH Saarbrücker Straße 24 Haus A 10405 Berlin Germany
Refund Policy
Contact the organizer to request a refund.
About this event
Chatbots und Sprachassistenten sind zunehmend Teil des digitalen Angebots von Marken. Um differenzierbar zu sein, brauchen diese eine eigene, aber gleichzeitig markengerechte Persönlichkeit. In diesem Workshop lernen Sie, eine markengerechte Botpersönlichkeit zu entwickeln, Business-Anforderungen und Use Cases in Intents zu übertragen und erste Chatbot-Dialoge markengerecht zu entwickeln.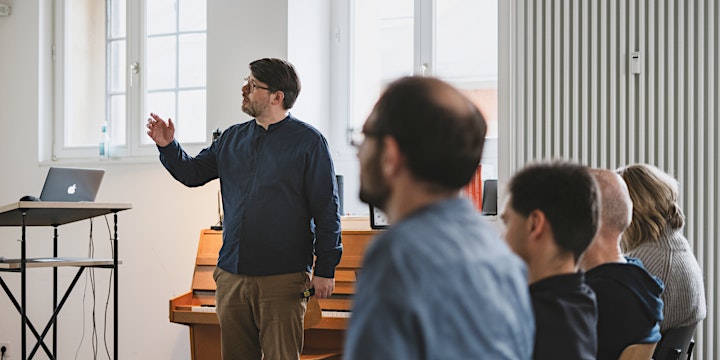 Ziel des Seminars
Lernen Sie den Prozess des Branded Conversation Design anhand von Best Practices aus echten Projekten kennen und anwenden. Im ganztägigen Praxisseminar werden Sie User- und Business-Anforderungen analysieren, mithilfe von Tools aus der Psychologie wie Big Five und Archetypen die Chatbot-Persönlichkeit aus Markensicht entwickeln und anhand von Storytelling-Prinzipien Beispiel-Dialoge für Chatbots und Sprachassistenten schreiben.
Nach Abschluss dieses Kurses sind Sie in der Lage, eine markenrelevante Bot-Persönlichkeit zu entwickeln und Chatbot-Konversationen zu schreiben.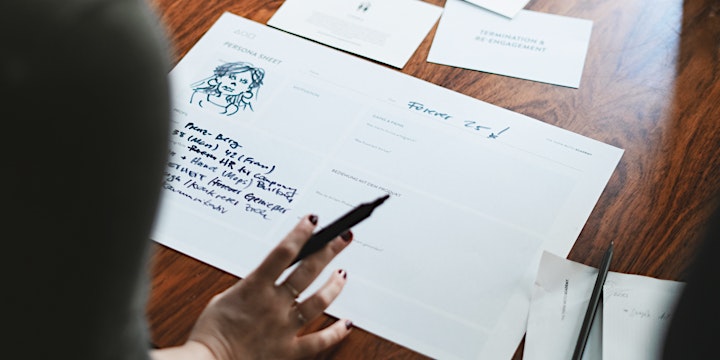 FAQ
Wie kann ich think moto kontaktieren?
Um uns zu erreichen, schreiben Sie bitte an academy@thinkmoto.de oder rufen Sie uns unter +49 (0) 30 4404 8118 an.
Wann erhalte ich meine Rechnung?
Die Rechnung steht Ihnen direkt nach Abschluss des Anmeldeprozesses als PDF zum Download zur Verfügung. Zusätzlich erhalten Sie die Rechnung per E-Mail an die bei der Bestellung hinterlegte E-Mail-Adresse.
Ist eine Zahlung per Rechnung möglich?
Ja, das ist möglich. Bitte kontaktieren Sie uns dazu unter academy@thinkmoto.de oder rufen Sie uns unter +49 (0) 30 4404 8118 an.
Wie erhalte ich das Veranstaltungsticket?
Direkt nach Abschluss des Anmeldeprozesses erhalten Sie eine Buchungsbestätigung per E-Mail. Bitte bringen Sie Ihr Ticket ausgedruckt zur Veranstaltung mit.
Kann ich meine Anmeldung stornieren?
Sie können ihre Anmeldung innerhalb von 10 Tagen nach der Buchung kostenfrei stornieren; bereits entrichtete Teilnahmegebühren werden in diesem Fall rückerstattet. Die Stornierung hat schriftlich per E-Mail an academy@thinkmoto.de zu erfolgen.
Ist mein Ticket übertragbar?
Das Ticket kann jederzeit auf einen anderen Teilnehmer übertragen werden. Die Nennung eines Ersatzteilnehmers muss schriftlich erfolgen an academy@thinkmoto.de.
Bekommen die Teilnehmer die Präsentationen der Referenten?
Vom Referenten freigegebene Präsentationen stehen nach der Veranstaltung als Download zur Verfügung. Die Zugangsdaten erhalten Sie als Teilnehmer der Veranstaltung im Nachgang per E-Mail.