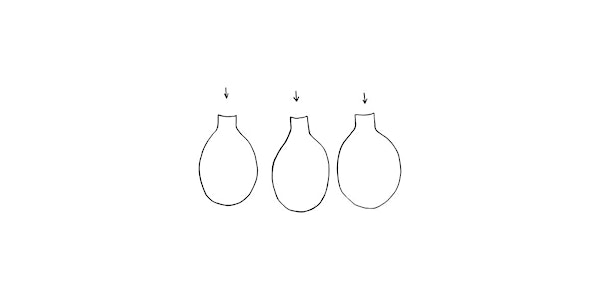 A GIFT FOR JOSEPH BEUYS: 3 Pots for the Future
A GIFT FOR JOSEPH: 3 Pots for the Future action invites you to say what YOU think Beuys left us that is so valuable for a living future!
When and where
Location
New Gallery Schöne Aussicht 1 34117 Kassel Germany
About this event
PARTICIPATE LIVE IN THE SURVIVAL ROOM IN KASSEL [German below]
Participate - in this contemplative action – A Gift for Joseph Beuys: 3 Pots for the Future – to try and say what you think Beuys left us that is so valuable for the future.
Inspired by the 3 pots in Beuys' "Honey Pump at the Workplace" –that were empty, but full of another kind of substance, the 3 pots in the Neue Galerie are humanity's archetypal pots. They are ancient, filled with the accumulated achievements and mistakes of human beings. They are also containers for insights for a living future.
It is a gift for Beuys, because instead of just repeating or explaining what he said, we do the work of making sense of his ideas in us. Bringing them to life in us!
If you are one of the many thousands of people around the world who has been inspired by Joseph Beuys 'social sculpture' proposals, and see his ideas as a meaningful contribution to helping people shape a viable eco-social and humane future –then you might be interested in this invitation!
You don't have to be a Beuys expert, but you do need to feel that what Beuys did and has left us, has real value for us today. This invitation is about YOU trying to say what YOU think Beuys lefts us: what sense do we each make of his radical work and ideas?
Each person who participates is expected to share something – either a spontaneous reflection or to read a prepared 500 words text.
LANGUAGE English
DURATION of your presentation: up to 20 minutes.
The online sessions are two hours long for 8 people.  I will be the 'guide'. Each person can contribute briefly for a couple of minutes, or longer - up to 20 minutes.
We will add additional online sessions if necessary.
DIGITAL PUBLICATION
Your contribution will form part of a digital publication. You will need to edit it yourself from your presentation. Digital texts for publication cannot be more than 500 words.
RECORDING YOUR CONTRIBUTION
By participating in this action you agree to have your 'presentation' recorded. It may be used to share with other not present, and will be kept as part of the Kassel-21 Social Sculpture Lab documentation of this Joseph Beuys 100 Centenary event.
Over 70 people have committed themselves to participating from many parts of the world. Some in zoom sessions, some will send us 500 word texts, and some want to look into the 3 Pots for the Future with others, live in Kassel .
All welcome.
If you can join a live process in Kassel instead of being online, we would love to see you!
The process online and in museum is free.
.................................................................
LIVE IM ÜBERLEBENSRAUM IN KASSEL TEILNEHMEN
Machen Sie mit - bei dieser kontemplativen Aktion - Ein Geschenk für Joseph Beuys: 3 Töpfe für die Zukunft - um zu versuchen zu sagen, was Sie denken, was Beuys uns hinterlassen hat, das so wertvoll für die Zukunft ist.
Inspiriert von den 3 Töpfen in Beuys' "Honigpumpe am Arbeitsplatz" - die leer, aber mit einer anderen Substanz gefüllt waren, sind die 3 Töpfe in der Neuen Galerie die archetypischen Töpfe der Menschheit. Sie sind uralt, gefüllt mit den angesammelten Errungenschaften, Fehlern, Leiden und Freude der Menschen. Sie sind auch Behälter für Erkenntnisse für eine lebendige Zukunft.
Es ist ein Geschenk für Beuys, denn anstatt nur zu wiederholen oder zu erklären, was er gesagt hat, machen wir die Arbeit, seinen Ideen in uns einen Sinn zu geben. Wir erwecken sie in uns zum Leben!
Wenn Sie zu den vielen Tausend Menschen auf der ganzen Welt gehören, die sich von Joseph Beuys' Vorschlägen zur Sozialen Plastik inspirieren lassen und seine Ideen als sinnvollen Beitrag zur Gestaltung einer tragfähigen ökosozialen und humanen Zukunft sehen, dann könnte diese Einladung für Sie interessant sein!
Sie müssen kein Beuys-Experte sein, aber Sie müssen das Gefühl haben, dass das, was Beuys getan und uns hinterlassen hat, einen echten Wert für uns heute hat. Bei dieser Einladung geht es darum, dass SIE versuchen zu sagen, was SIE denken, was Beuys uns hinterlässt: welchen Sinn macht jeder von uns aus seinem radikalen Werk und seinen Ideen?
Von jedem Teilnehmer wird erwartet, dass er etwas beiträgt - entweder eine spontane Reflexion oder einen vorbereiteten Text von 500 Wörtern.
SPRACHE Deutsch
DAUER Ihres Beitrags: bis zu 20 Minuten.
Die Live-Aktionen sind drei Stunden lang für 8 Personen.  Ich werde der 'Begleiter' sein. Jede Person kann einen kurzen Beitrag von ein paar Minuten leisten, oder auch länger - bis zu 20 Minuten.
DIGITALE VERÖFFENTLICHUNG
Ihr Beitrag wird Teil einer digitalen Publikation sein. Sie müssen ihn selbst aus eine Aufnahme Ihrer Präsentation heraus bearbeiten. Digitale Texte für die Veröffentlichung dürfen nicht mehr als 500 Wörter umfassen.
AUFZEICHNUNG IHRES BEITRAGS
Mit der Teilnahme an dieser Aktion erklären Sie sich damit einverstanden, dass Ihre "Präsentation" aufgezeichnet wird. Sie kann zur Weitergabe an andere, nicht Anwesende verwendet werden und wird als Teil der Dokumentation des Kassel-21 Social Sculpture Lab zu dieser Joseph Beuys 100-Jahr-Feier aufbewahrt.
Über 70 Personen aus vielen Teilen der Welt haben ihre Teilnahme zugesagt. Einige in Zoom-Sessions, einige werden uns 500-Wort-Texte schicken, und einige wollen sich mit anderen in die 3 Töpfe für die Zukunft vertiefen, live in Kassel .
Alle sind willkommen.
Wenn Sie an einem Live-Prozess in Kassel teilnehmen können, statt online zu sein, würden wir uns freuen!
Der Prozess online und im Museum ist kostenlos.