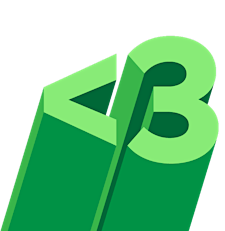 state of DESIGN e.V.
WHAT STATE OF DESIGN ESSENTIALLY IS
state of DESIGN stands for aspects of next-generation designs and has, since 2016, been conceiving exhibitions, talks, symposia and theme nights. The focus is always on design approaches and design concepts that pioneer and shape the world of tomorrow. A world that deals with global and local resources in a way that is responsible and fair for all generations and in which design is made for people. Approaches that can ever be used to answer the question: How do we want to live?
state of DESIGN does not propagate design as a pure economic factor, but shows how important it is to recognize design also as a cultural asset and to provide space for experimental design. We are convinced that this "Experimentierfeld" is needed to to explore the real innovations in the design industry.
Es gibt derzeit keine anstehenden Events.