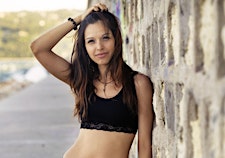 Sofiya Marinova
I am a dance teacher and exercise instructor, based in Berlin.

I focus on healthy dancing and lifestyle, and make sure to create a safe environment in my classes, where my students can grow and learn.

The most important thing for me is that my students feel comfortable to be themselves and confident in what they do!