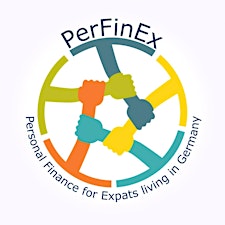 PerFinEx - Personal Finance for Expats living in Germany
Money doesn't come with instructions.
This is why we are dedicated to help you understand finance – and mostly your personal financial situation in Germany. So you are informed and able to make the best decisions you are already trying to make.
Join us for one of our informative and fun workshops.
Because we believe you should enjoy yourself while learning! Whether you already took care about your financial situation or think about doing it. You'll get insights, tips and strategies that are simple and easy to understand. 
- - - - -
Legal Information:
Imprint: https://axel-brueckner.de/impressum/
Privacy Policy: https://axel-brueckner.de/datenschutz/
Terms of Use: https://axel-brueckner.de/agb/