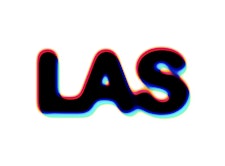 Light Art Space gGmbH
Light Art Space (LAS) is a non-profit art foundation based in Berlin. Bringing together art, science and new technologies, LAS presents exhibitions of contemporary and pioneering historical art works, using the medium of light in a broader sense.
LAS closely collaborates with artists, commissions site-specific installations and initiates spatial interventions, offering immersive experiences for all audiences. In creating an interdisciplinary platform, LAS aims to challenge the perception of the present and wants to stimulate the imagination of the future.
Prior to the opening of permanent premises, LAS stages pilot projects at selected locations in Berlin and around the globe.
Es gibt derzeit keine anstehenden Events.