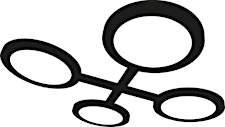 DroneMasters
DroneMasters' mission is to accelerate the evolution of vertical mobility. The DroneMasters Meetups provide the leading global cross-industry network around vertical mobility and drones. At the DroneMasters Meetups, experts and enthusiasts from business, science, civil society, administration, and politics share ideas and experiences to shape the sustainable use of drones.

DroneMasters initiate projects, build companies, connect and consult experts, investors, corporations, and start-ups. The DroneMasters Academy provides access to science, tech, engineering, and math (STEM) using drones and drone sports. The DroneMasters Boost GmbH is an incubator and consultancy. The DroneMasters Venture GmbH is an investment company focusing on early-stage start-ups and shareholdings.
Es gibt derzeit keine anstehenden Events.