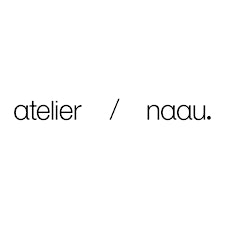 atelier / naau.
atelier / naau. is a Dusseldorf-based communications agency representing brands, projects and individuals that aim to change the way we communicate, consume, perceive and produce fashion, design and beauty. Sustainability and transparency form the core of what we do and we work with clients who embrace those same values.
The world of communications today is as complex as the variety of platforms and channels that carry them. Although online interactions are increasingly common, we strongly believe in the power of sitting down together and taking time to explore offline. Particularly on topics around sustainability and mindfulness, we consider an offline experience as a valuable communications platform and an opportunity for participants to dive deeper into selected topics, endeavors and brands.
This is why we founded HANDS-ON in 2018. We bring people together to explore and discuss sustainability and mindfulness in relation to fashion, design and beauty. HANDS-ON is also our response to the erosion of hands-on skills in today's increasingly digitised world. To live life in a sustainable, mindful way, it's even more important to have hands-on skills. They help us understand things better, allowing us to be more independent and enable us to define and interpret our own sustainable and mindful solutions.
HANDS-ON events focus on one topic at a time, which is explored through theoretical and practical approaches. Experts are invited to share their views and practices to generate discussion and debate among guests. Everybody is encouraged to join the conversation. Our experts also provide practical insights into their subject area, including tips on how to embed their philosophies into everyday life.
All HANDS-ON events take place at naau's offices in Dusseldorf. Some events are also held in other cities such as Amsterdam, Munich or Berlin.
Es gibt derzeit keine anstehenden Events.