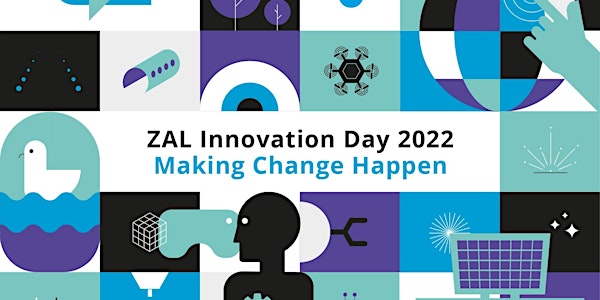 ZAL Innovation Day 2022
Don't miss out when futurists and leaders talk about the future of aviation
When and where
Location
ZAL Center of Applied Aeronautical Research Hein-Sass-Weg 22 21129 Hamburg Germany
About this event
We invited key players in aviation to talk about Change! On Nov. 10th at ZAL Innovation Day 2022, Airbus, Boeing, H3 Dynamics, Loganair and Lufthansa CleanTech Hub will discuss how to navigate through turbulent times.
In just one afternoon, you will gain insights that will enable you to switch over from passively reacting to external circumstances to actively shaping your aviation business. But beware of the widespread mistakes in forecasting the future: Futurist Dixon will share some common pitfalls you can avoid. Don't miss out on this unique event.
Keynotes:
'Innovation – How to make change happen' – Patrick Dixon, Global Chance Ltd.
'Hydrogen Aviation – starting small but starting now' – Taras Wankewycz, H3 Dynamics
'Zero Emission Aircraft' – Glenn Llewellyn, Airbus
'Adapting to become a climate compatible regional airline' – Andy Smith, Loganair
'Paving the runway towards net zero flying' – Erin Beilharz, Lufthansa Group CleanTech Hub
'Sustainable Aerospace Together' – Brian Moran, Boeing
Be there and get your free ticket now!
Make sure to also visit our event page for further information!