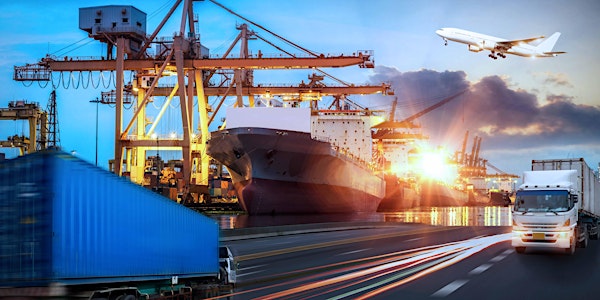 ZAL Discourse: Additive Manufacturing & Supply Chains
The impact of Additive Manufacturing on the product supply chain
About this event
Additive Manufacturing (AM) has evolved from a prototyping technology to a manufacturing process in the industry. Through its integration into design, production processes, and process chains, the AM technology affects the entire supply chain – from the initial CAD design, through material delivery to the production site and post-processing, to delivery to the customer. The use of Additive Manufacturing is changing the flow of data as well as the parts and materials used.
Our speakers from Pratt & Whitney and Materialise will demonstrate what this looks like and what challenges, potentials, and success stories are associated with it.
Speakers:
Henricus Engelmann, Aerospace Business Development Manager at Materialise
'Smarter Sourcing: Additive Manufacturing in Aerospace Supply Chains'
Jesse Boyer, Fellow Additive Manufacturing at Pratt & Whitney / Raytheon Technologies
'Additive Manufacturing for Engine Applications and the Ability to Respond at Scale During the Pandemic'
Agenda
16:00 Opening & Introduction
16:15 Lectures, Q&A
17:15 Panel discussion
17:45 Networking opportunities
Login Information
Event-Link: https://bit.ly/3tX05Zp*
Access-Code: If you don't receive a code in a timely manner via e-mail, please use the universal code "EXVO"
Technical Advice:
The login takes a few minutes
Google Chrome & MS Edge are the browsers of choice
Use your personal computer or laptop (portables are currently not supported)
If using, please cut the connection to your VPN tunnel before entering
Please note that our event tool Allseated exVo may be blocked by your corporate firewall. Make sure you use a device without administrative restrictions, OR:
* You can also follow the program using this Google Meet link instead: https://meet.google.com/pco-bkga-gzf. (Please note that this link will only allow you to watch the program and not to interact with other participants)
Please note that screenshots might be taken during this event, possibly including your name, picture and/or written contributions by you. Those are used exclusively for marketing and public relation purposes by ZAL GmbH. You understand that photos on the internet can be accessed by anyone. Despite all technical precautions, it can't be ruled out that such persons may continue to use the photos or pass them on to other people. If you do not wish ZAL GmbH to take appropriate screenshots of you, please inform the event team via e-mail (event@zal.aero) before the event.