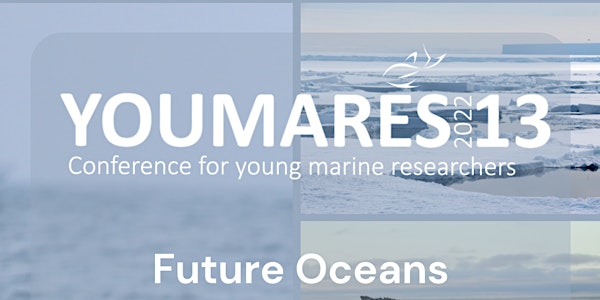 YOUMARES 13 Future Oceans Workshops
On the last day of the UN endorsed YOUMARES 2022 conference a series of 3 workshops will be held for conference ticket holders.
When and where
Location
Museum für Naturkunde Invalidenstraße 43 10115 Berlin Germany
About this event
On Friday 14th October 2022, the last day of YOUMARES 2022, a series of 3 workshops will be held both in person in our venue in Berlin and online. The sessions are the following. Please note that some sessions will be running on parallel and therefore the attendees will need to express their preference.
Workshop 1:
"Connecting to the ocean: Learning to consider varying perspectives in marine conservation research"
Workshop 2:
"Basis of stress biomarker research in marine organisms"
Workshop 3:
"Restoring corals in the Caribbean: insights on techniques and challenges"
NOTE:
Workshop signup is only available for YOUMARES 2022 conference ticket holders. Due to limited capacity, workshop availability is limited and tickets will be awarded on a first come, first served policy.