Event Information
Location
Auguststraße 11
Auguststraße 11
10117 Berlin
Germany
The tech catalyst for fashion and circularity
About this event
An event of great conversations, networking and inspiring gurus from the fashion and tech industry! We will build the bridge in between and you can be part!
A series of events that will kick off in May and then bring together; the fashion industry, fashion tech startups, students and innovators every Fashion Week. The event series will launch a podcast series, an award for fashion companies, a pitch competition and an NFT series, Stay Tunned to our SM Channels!
As the global trend and specifically the fashion industry direction, is going towards sustainability & digitalization, at YOONAVERSE we are opening, building and leading the way, together with visionary companies & their guru individuals.
Our mission is to raise awareness, build a community of knowledge cooperation, inspire new generations and contribute to the apparel industry with technology.
VISIT: YOONAVERSE FOR + INFO
About YOONAVERSE Chater 0
Located in the heart of Berlin, Yoonaverse will showcase innovation, technology and circularity in fashion. The event will include exciting sessions with pioneers in the field including Marisa Selfa, Sustainability Expert and CEO of North Sails, Guido Mengoni CDO & Partner Temera, and Anna Franziska Michel, CEO of Yoona AI, and the host of the event.
About Yoona AI
yoona.ai is an analytical tool that aims to shorten the design process to just a few simple clicks. It does this by using fast processing visual and text data, to generate customer-centric designs. With the integration of AI, 3D and augmented reality tools, ready-to-produce garments and accessories are generated in just minutes.
TOPICS
New technologies (AI, VR, AR)
NFT, blockchain technology
Data Analysis
Metaverse
Circularity
Apparel Design
Degrowth
Apparel Production
Sales
Value Chain
Sources
PROGRAM:
Global GURUS (Worlds Best Top Speakers)
3 data lab spaces discussing avant-garde topics
Panel discussions and keynotes with pioneers of the fashion and tech industry
Apparel Industry AWARDS
Pitch Competition Lauch
BACKDROP:
Gerry Weber Digital Fashion Show with Artificial Reality (By SyncReality & Yoona.ai)
Delicious BIO catering
Live DJ music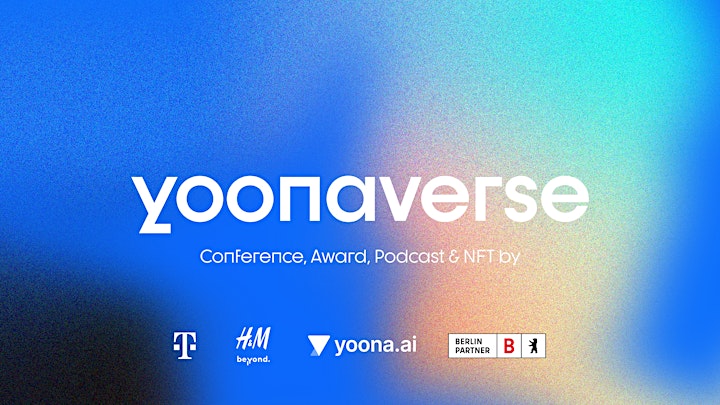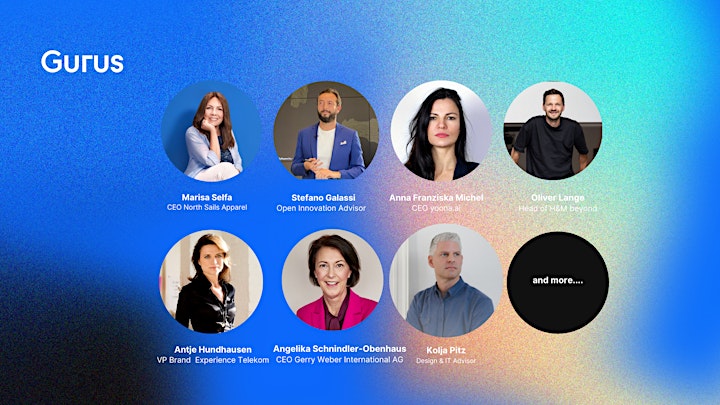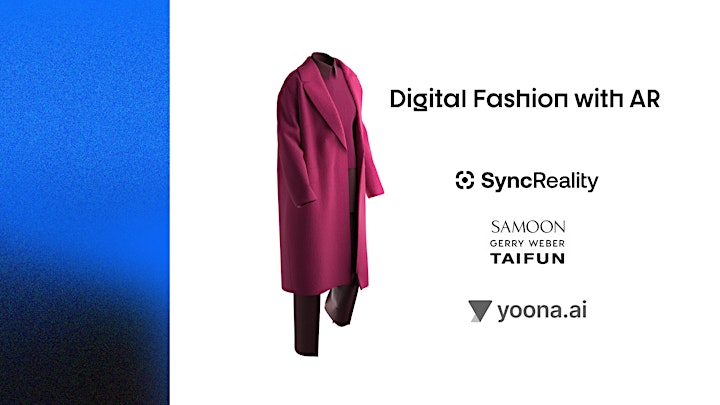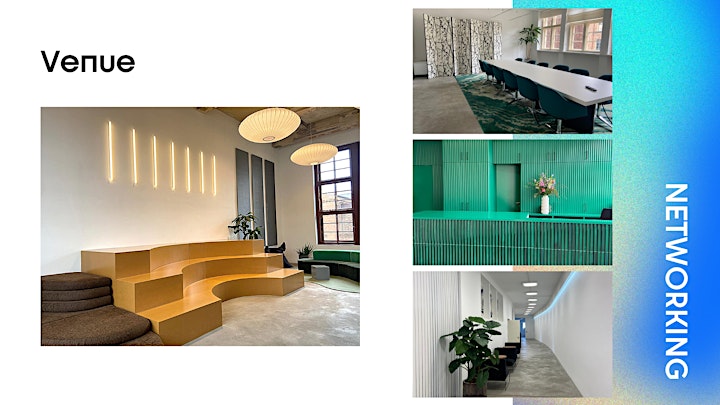 Date and time
Location
Auguststraße 11
Auguststraße 11
10117 Berlin
Germany