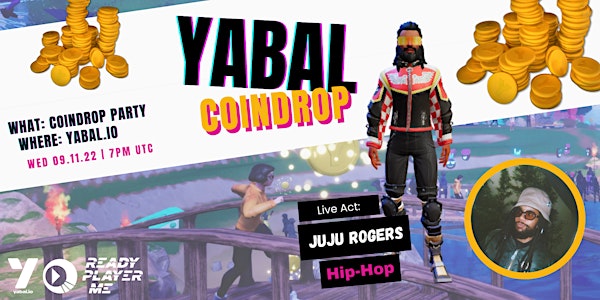 Yabal Coindrop Party w/Juju Rogers
This Wednesday 7PM UTC we host the next coin drop party in our brand new concert space at Yabal Island with a special rap performance.
About this event

🧑🏿‍🎤 About Juju Rogers
Rapper and trumpeter JuJu Rogers was born to an American G.I. from New Orleans and a German mother with Austrian roots. More than 10,000 American soldiers were stationed in the working-class town where he was born. Both JuJu and his hometown were influenced by the cultural identities of two very different countries. Inspired by his father's jazz and soul record collection, JuJu began playing the trumpet at an early age. Music helped him explore his sense of belonging to different worlds. His desire to explore, define and report on these different realities can be heard in his top-notch lyricism and earnest vocal performances.
His new project aims to sonically connect the black diaspora to their original roots in Africa. The songs illuminate the story of the original Buffalo Soldiers and the parallels between their story, JuJu's story and the story of all black people.
🔊 Listen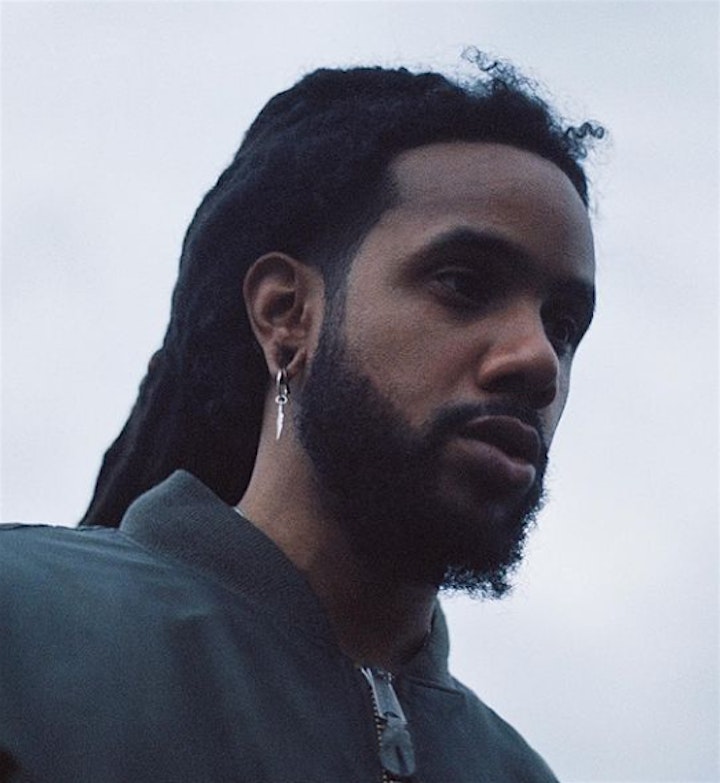 ⌚Join us at 6:45PM UTC (8PM Berlin time) on our hompage @Yabal.io
📥If you have a Windows Machine - download app. Alternatively select 'Play in browser' (⚠️TURN OFF ADBLOCKER⚠️)
🧑🏿‍🎤Create your readyplayer.me avatar for the show 🥳Get ready to party!

What do we do?
🦹 Gamified live concerts and battles performed live by real artists as avatars
👉 For more events and stories (link here)