Der eingegebene Werbecode ist abgelaufen.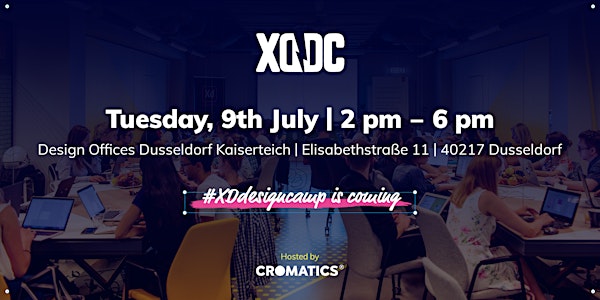 Zeit und Ort
Datum und Uhrzeit
Di., 9. Juli 2019 14:00 - 18:00 CEST
Veranstaltungsort
Design Offices Düsseldorf Kaiserteich Elisabethstraße 11 40217 Düsseldorf Germany
Rückerstattungsrichtlinie
Keine Rückerstattungen
Beschreibung
XD/DC – The European Tour
The XD Design Camp is a travelling design workshops held by experienced independent designers.
Come join us for one of two concurrent workshops focusing on UX/UI design and interactive prototyping, including voice, animation, and design systems.

Be part of the experience.
Get up to speed on the latest trends in design and design tooling, and immerse yourself, along with like-minded people, in exploring future-proof workflows that help solve problems.

BEGINNER WORKSHOP (2 pm – 6 pm)

Plunge into XD.
This workshop takes you from designing a fully interactive user flow over user testing and stakeholder review right into developer handoff. We'll also take a look at animation and voice interface design using XD and discuss collaborative workflows. The workshop covers:

► Design and prototype using XD from start to finish
► Share prototypes for review and design specs for production
► Take a glimpse at animation and voice UI prototyping using XD
► How to use XD as a part of your personal workflow and in teams
ADVANCED WORKSHOP
(2 pm – 6 pm)
Take a deep dive into XD.

If you are proficient in XD or any other design tools, this workshop is for you because it focuses on advanced XD functionality, such as animation, voice, designing based on real data and using plug-ins and integrations to extend XD functionality. A special focus will be on design systems and collaboration across distributed teams. You will learn:

► How to leverage XD to design, test, review, and hand off for production, at scale
► Create and maintain a design system using XD
► Designing with data and for conversational interfaces, voice only and multimodal (screen and VUI)
► Use plug-ins and app integrations to extend XD functionality
Let's introduce our speaker: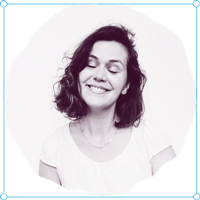 Claire-Lise Bengue, Service Designer
Claire-Lise has been exploring the transformation of text from paper to digital working in the digital publishing industry with magazines such as Marie-Claire, digital publishers such as Les éditions merveilleuses, and startups. She moved from art direction to UI, to UX design. In 2018, Claire-Lise joined CosaVostra, a digital agency and innovation lab based in Paris, France.

Find Claire-Lise on Twitter und LinkedIn.
Clive K. Lavery, UX Designer
Clive is a Freelance UX Person and Full-Stack Human Being with more than 10 years of experience helping leading digital agencies and in-house teams to make their users and clients happy. As the son of a German mother and an English father, he is also very good at being annoyingly pedantic while drinking large amounts of tea.
Based in Berlin, Clive is a proud part of the Adobe XDI team and an active member of the European UX scene where he has co-organized Europe's largest topical BarCamp, revived the local UX Book Club and mentors students for Career Foundry.
He is currently exploring the impact of Voice and Sound Design on UX and thinking about how to use his skills for Social Good rather than just solving first world problems and making rich companies richer.
Find Clive on Twitter and LinkedIn.

You should definitely bring that with you:
► a laptop/Macbook with an installed Version of Adobe XD.

► your smartphone
► your charging cables and your headset with microphone
Über den Veranstalter
Das XD Design Camp ist ein reisender Design-Workshop, der von erfahrenen, unabhängigen Designern geleitet wird. Du bist eingeladen, bei einem der zwei parallel laufenden, halbtägigen Workshops mitzumachen. Schwerpunkte sind UX/UI-Design und interaktives Prototyping inklusive Voice, Animation und Design-Systemen.