Dieses Event ist beendet.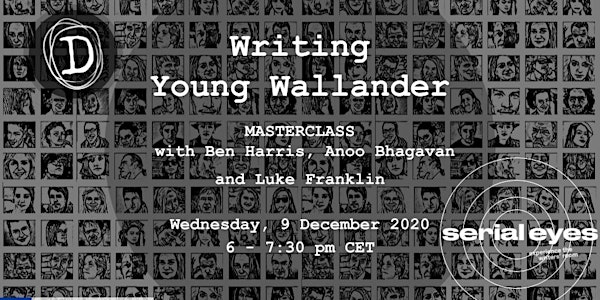 "Writing Young Wallander" Masterclass
"Writing Young Wallander" Masterclass
Zu diesem Event
Kurt Wallander is one of the most iconic characters in contemporary crime fiction. Henning Mankell's creation has come to life in novels, feature films and on television and gathered a worldwide fan following. In September 2020 the new TV series "Young Wallander" launched on Netflix and reimagined the Swedish detective as a young police officer at the start of his career. Starring Adam Palsson, Leanne Best and Richard Dillane, this Swedish-UK coproduction has become an instant hit for the streamer, prompting Netflix to order a second season for launch in 2021.
DETECt and Serial Eyes present this masterclass with the makers of "Young Wallander", creator Ben Harris, writer Anoo Bhagavan and development producer Luke Franklin, who will discuss these questions: What does it mean to relaunch such an iconic franchise? How do you create characters that are recognizable both to established Wallander fans and those not familiar with the franchise? How do you structure the development and production process for a bilateral co-production?