Dieses Event ist beendet.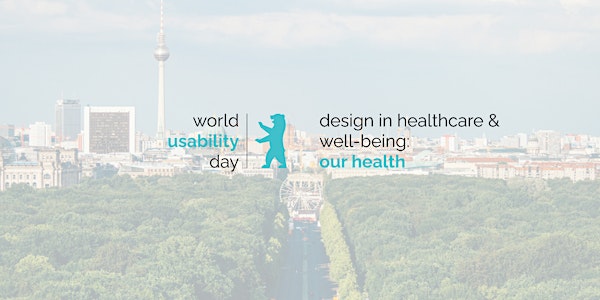 World Usability Day - Berlin 2022
Design in Healthcare & Well-Being: Our Health
Zu diesem Event
Once again, the capital welcomes all interested parties to World Usability Day Berlin! On November 10th, 2022, our active UX scene will meet again at WUD Berlin and is looking forward to an exciting exchange.
Under the motto Design in Healthcare & Well-Being: Our Health, the contributions to this year's World Usability Day will address systems that map different forms of healthcare, such as telemedicine, electronic health records, health products, and other digital health solutions. Current and important topics such as access to care, mental health systems, exercise, and nutrition will also be covered. In addition, Our Health includes health issues related to environmental issues such as the impact of air and water pollution on health.
This year's Berlin World Usability Day will again be held as a virtual event. As always, the event is free of charge. More info will follow shortly.
Program
Please have a look at our program and register for regular participation. The presentations will be held in German.
For participation in the workshop please register separately.
We are looking forward to an interesting exchange, and inspiring conversations and wish all participants an exciting day,