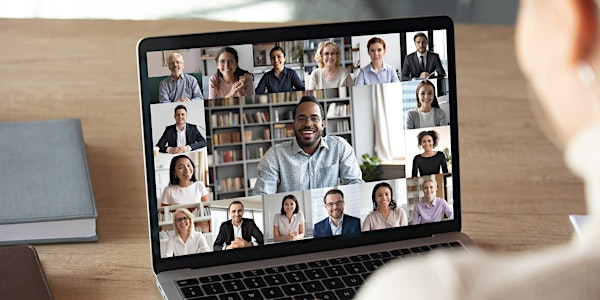 Workshop: How to lead a remote product delivery team
Remote Working workshop for Startup Founders. Part of EC's Startup Essentials Course.
About this event
Part of EC Springboard 2021 Course - details here.
Event Details:
A guide on how to get the most of your employees during Remote Working with a look at some of the new software and techniques available. Hosted by Studio Graphene - Development company and Remote Working champions.
Event Agenda:
1. Introduction
2. The challenges
3. Our culture
4. Key tools and resources
5. Communication policies
6. How to adapt
7. Q&A with audience
About Studio Graphene:
Studio Graphene is a digital product studio that works with both start-up founders and innovation teams within Corporates to help bring ideas to life. We design, build and launch apps, software platforms, websites, and IoT products, and help our clients not only get their idea off the ground but also build viable teams and businesses along the way.
About Springboard 2021:
This workshop is part of EC's Springboard 2021 - a series of 15 workshops, pitch competitions and networking sessions aimed at supercharging startup founders with essential skills & knowledge. Register for all events at once over this link.
About EC
At Entrepreneurs Collective we focus on bringing together quality Founders, Angel Investors and VC's from across the startup eco-system. Organised by lawyer, founder, investor - Michael Blakeley - our events bring together the UK's most impressive start-ups and seasoned investors. Join our community for exciting events and quality connections.
Subscribe to our newsletter for regular founder & investor events, webinars, useful resources and exclusive offers straight to your inbox!
Like lots of start-ups & investors, we're getting used to the reality that we will all be working remotely for the foreseeable future due to the Coronavirus pandemic. Despite this, we want to ensure our community has the knowledge and tools to adapt and overcome the current challenges of the startup ecosystem.