Workshop Blockchain meets Lean Startup @ Capgemini Invent's Tech Startup Fr...
Eventinformationen
Veranstaltungsort
Capgemini
Potsdamer Platz 5
10785 Berlin
Germany
Rückerstattungsrichtlinien
Rückerstattungsrichtlinien
Beschreibung
Dear Blockchain enthusiasts,

Berlin is a mecca to boost your blockchain project! We are sure you already visited a lot of events connected to the topic of Blockchain, but this event will boost your game. Instead of endless discussions, you will be applying knowledge. This is an interactive workshop with a hands-on approach on cracking a Blockchain challenge.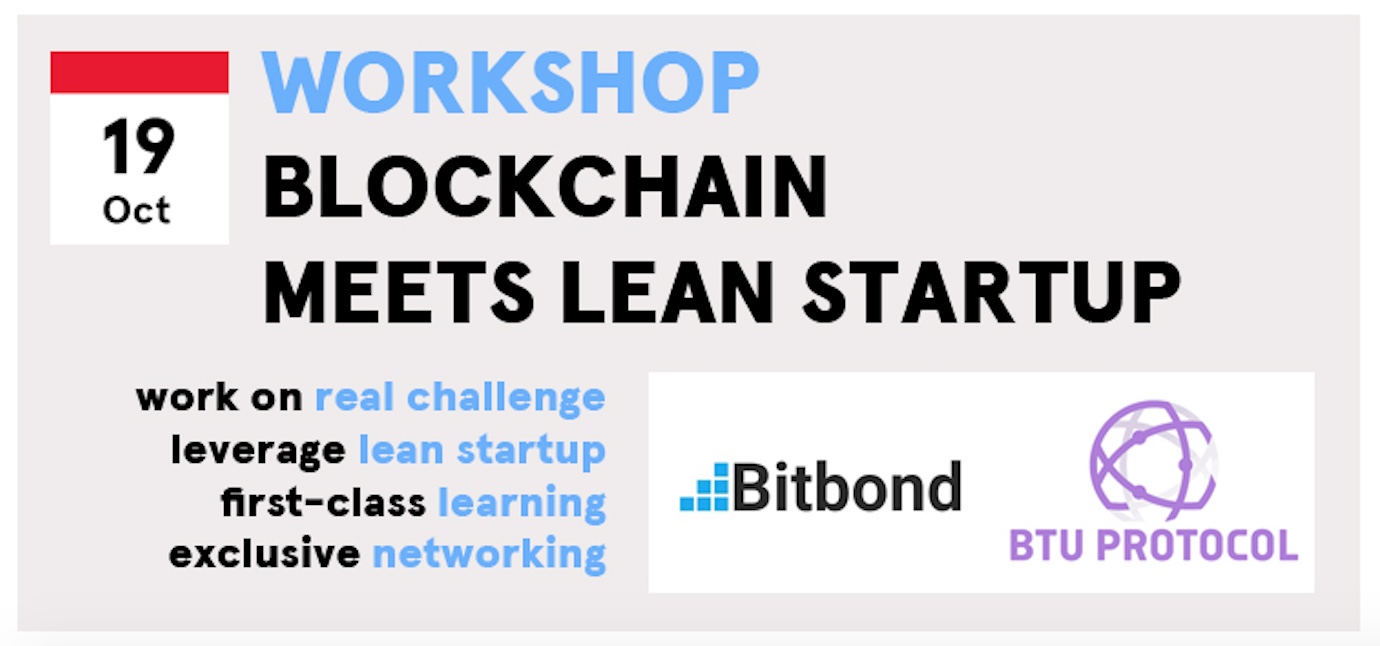 This event is right for you if:
- you are working / interested in the Blockchain technology
- you want to learn how to leverage customer centricity and lean methodology
- you want to connect with like-minded people
- interested in working on a real challenge instead of hearing case studies
What you can expect:
- During this event, an early-stage & VC backed blockchain startup will provide a challenge to work on
- Lean Startup experts will introduce the tools of Lean Startup
- Teamwork using the Lean Startup tools on a real Blockchain problem & share the results
- Exclusive networking, first class learning experience, food & drinks

The ensure the quality of the workshop the amount of tickets is limited to 40.
No programmer skills required! Business skills and enthusiasm for Blockchain is all you need to bring!

Let's discover the Blockchain Startups:

Bitbond is a long standing VC backed fintech startup, providing the only automated solution for fixed income investments through blockchain technology. Julien Gautier, a key actor in the organic growth of this global platform will highlight you how his team leveraged on lean methodologies to build MVP and scale. Formulating specific challenges related to this disruptive environment, Julien is helping lean startups to master market uncertainties and navigate within this new ecosystem throughout a series of workshops. He has an extensive track record in financial services with academic background in management and entrepreneurship.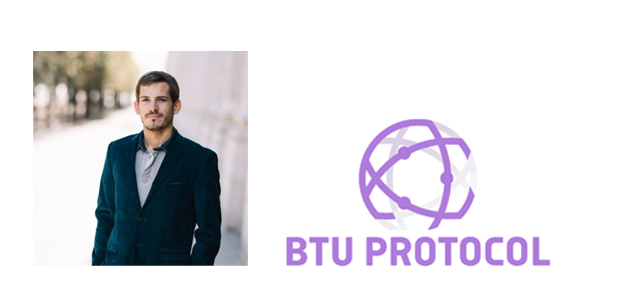 BTU protocol creates a virtuous model to redistribute value between booking industry actors. BTU's goal is to disrupt the booking market, worth USD 5,000 billion. 20% of this total is captured by centralized platforms. Service providers (including hotels, real estate, restaurants, or car rental companies) have become highly dependent on these few "winner takes all" players. Matthieu Tylez is an ambassador of BTU Protocol and a passionate investor of crypto-assets. Alongside his team, they develop a blockchain-powered concept to match with their objective : "Bitcoin disrupt Banking, BTU disrupt Online Booking".


Meet your instructors:


Mario Schwery: Innovation Consultant, Founder Startup Mario, Lean Startup Orientation Research, Official Lean Startup Ambassador, Mentor & Community Leader, MSc Innovationmgmt & Entrepreneurship TU Berlin & Universiteit Twente, D School Potsdam
Yulia Smotrova: Founder Time2Leap, former Corporate Innovation Manager at Philip Morris International, Official Lean Startup Ambassador, Mentor, Public Speaker, Stanford University Innovation & Entrepreneurship - D School, MBA


More information about the host:

Capgemini Invent is the digital innovation, consulting and transformation brand of the Capgemini Group. Our mission is to help CxOs envision and build what's next for their businesses through the power of strategy + technology + data science + creative design = Capgemini Invent
Datum und Uhrzeit
Veranstaltungsort
Capgemini
Potsdamer Platz 5
10785 Berlin
Germany
Rückerstattungsrichtlinien