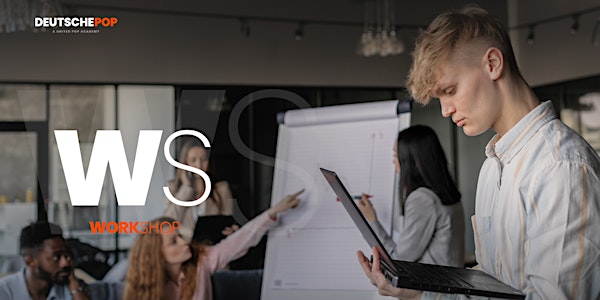 Workshop at Open Day: Project Management
Get first insights & inspiration for your career in music & media on campus.
When and where
Location
United POP Amsterdam 1 Atlantisplein 1093 NE Amsterdam Netherlands
About this event
Project Managment
Do you have a project idea in your mind that you dream to realize? Project management can help you! Understanding how to set up plans, guide teammates and how to manage changes, risks, and stakeholders, can set sail on your idea in making it successful. This workshop will give you the basics to understand what a project is and how project management is structured, gaining a deeper comprehension of what the role and the responsibility is of a project manager. Also, we'll introduce you to the many applications that project management has in every industry and the jobs you might pursue by becoming one.
Define what a project management is and describe what constitutes a project
Learn the life cycle of a project and explain the significance of each phase
Learn the core skills that a project manager should have to be successful
In our on campus you get the opportunity to be inspired and to exchange ideas by numerous creatives.
The speakers include precisely those who work successfully in the industry every day and who can share their experience with you free of charge.
Agenda:
Overview of career opportunities at the United POP Academy
Lectures and workshops with our practical experts
Interactive Q&A session & exchange with creative people
Bachelor of Arts as a ticket to the international media industry
You can choose your individual program from more than a dozen workshops & panels on exciting topics from music, sound, marketing, management, voice, communication, design, fashion, makeup, games, film, photography & fitness!

Powered by
Deutsche POP / United POP - academy of music, media & the arts
Bachelor courses in cooperation with the University of West London
Over 35 practical training courses based on job descriptions in the creative industries
More than 50 individually combinable individual courses - also available as additional qualifications / advanced training
Start your career now:
Your entry into the music and media industry
Professional know-how and lecturers from practice
Direct practical application in class
State-of-the-art equipment
References and contacts through projects
Flexible start of training several times a year
Bachelor's degree even without the Abitur / Matura