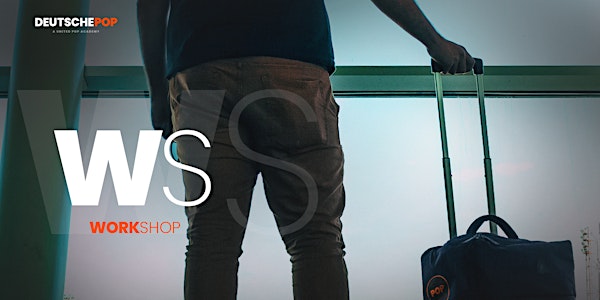 Workshop at Open Day: Become a Successful Music Manager!
Get first insights & inspiration for your career in music & media on campus.
When and where
Location
Atlantisplein 1 1 Atlantisplein 1093 NE Amsterdam Netherlands
About this event
Become a Successful Music Manager! The Music Industry and how it really works!
20 years ago when a teacher asked about your dream job, most answers were police man, doctors or attorneys. Today most people will answer: Model, influencer or… DJ. The competition in the music industry has never been tougher, then it is today. How is it possible for you to rise and shine? Do you have what it takes to glow in the spotlight? Come by and find out. We will reflect and discuss all you need to know from mental fitness to branding, from music production to management, from artist visions to industry adaptions.
Learn how to reflect about you and your visions
Get to know how the music industry works and use this to your advantage
Learn how to start (or reach the next chapter of) your career
In our on campus you get the opportunity to be inspired and to exchange ideas by numerous creatives.
The speakers include precisely those who work successfully in the industry every day and who can share their experience with you free of charge.
Agenda:
Overview of career opportunities at the United POP Academy
Lectures and workshops with our practical experts
Interactive Q&A session & exchange with creative people
Bachelor of Arts as a ticket to the international media industry
You can choose your individual program from more than a dozen workshops & panels on exciting topics from music, sound, marketing, management, voice, communication, design, fashion, makeup, games, film, photography & fitness!

Powered by
Deutsche POP / United POP - academy of music, media & the arts
Bachelor courses in cooperation with the University of West London
Over 35 practical training courses based on job descriptions in the creative industries
More than 50 individually combinable individual courses - also available as additional qualifications / advanced training
Start your career now:
Your entry into the music and media industry
Professional know-how and lecturers from practice
Direct practical application in class
State-of-the-art equipment
References and contacts through projects
Flexible start of training several times a year
Bachelor's degree even without the Abitur / Matura