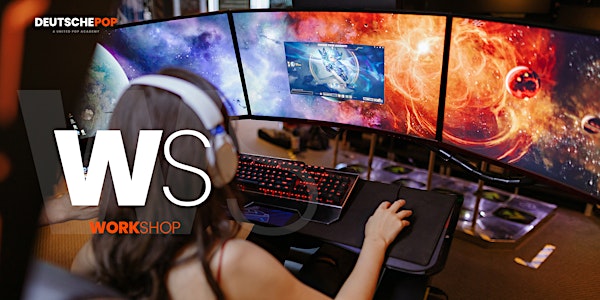 Workshop at Open Day: 3D for games: An introduction
Get first insights & inspiration for your career in music & media on campus.
When and where
Location
United POP Amsterdam 1 Atlantisplein 1093 NE Amsterdam Netherlands
About this event
3D for games: An introduction
Discover what tools and techniques your favorite game development studio's use to turn idea's and fantasy into explorable 3D worlds. Find out what it is exactly that 3D artists do at these companies, and what it takes to become one. What do we mean when we talk about 3D art? What tools do we use to make 3D art? How does the gaming industry employ 3D artists?
Learn to use 3D software such as Autodesk Maya
Become knowledgeable in the 3D production pipeline
Start building your 3D portfolio
In our on campus you get the opportunity to be inspired and to exchange ideas by numerous creatives.
The speakers include precisely those who work successfully in the industry every day and who can share their experience with you free of charge.
Agenda:
Overview of career opportunities at the United POP Academy
Lectures and workshops with our practical experts
Interactive Q&A session & exchange with creative people
Bachelor of Arts as a ticket to the international media industry
You can choose your individual program from more than a dozen workshops & panels on exciting topics from music, sound, marketing, management, voice, communication, design, fashion, makeup, games, film, photography & fitness!

Powered by
Deutsche POP / United POP - academy of music, media & the arts
Bachelor courses in cooperation with the University of West London
Over 35 practical training courses based on job descriptions in the creative industries
More than 50 individually combinable individual courses - also available as additional qualifications / advanced training
Start your career now:
Your entry into the music and media industry
Professional know-how and lecturers from practice
Direct practical application in class
State-of-the-art equipment
References and contacts through projects
Flexible start of training several times a year
Bachelor's degree even without the Abitur / Matura