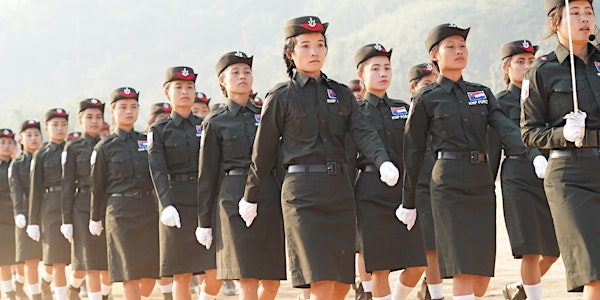 Women's rights in areas controlled by armed and political movements
Join our event where experts will discuss the rights participation and protection of women within political and armed groups in Myanmar.
About this event
In a panel discussion, we intend to inquire about the progress, difficulties and prospects of women and girls in areas under the control of armed and political movements, and what potential roles these actors can play in the implementation of the WPS agenda. The discussion will be complemented by the comparative perspective of a Yemeni women's rights advocate. Raising awareness on women's rights in conflict areas two days before Human Rights Day, this event takes place in the spirit and framework of the UN's 16 Days Activism Against Gender Based Violence.
Speakers:
Danielle Feldstein, Desk Officer Women, Peace and Security, German Federal Foreign Office
Beytul Gorkem, Head of Operations, Fight for Humanity
Zin Mar Phyo ('Boke Boke'), local consultant, researcher and journalist
May Sabe Phyu, Kachin women's rights activist
Dr Najwa Fadhl, President advisor for women issues of the Southern Transitional Council (Yemen)
Moderated by Véronique Dudouet, Senior Research Advisor, Conflict Transformation Research Department, Berghof Foundation.