Dieses Event ist beendet.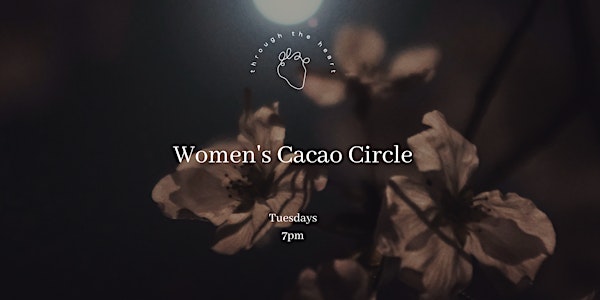 Women's Circle & Cacao Ceremony | Intuitive Art
We'll gather in a community of beautiful women and spend the evening opening our hearts with the love of Mama Cacao.
Zeit und Ort
Veranstaltungsort
Berlin Belziger Strasse 10823 Berlin Germany
Karte und Wegbeschreibung
Rückerstattungsrichtlinie
Zu diesem Event
This circle will be a space for deep connection. The connection to ourselves and the connection to those around us.
The healing qualities of cacao will open our hearts and support us in remembering this connection. We will experience what it means to feel acceptance, support, and love for ourselves and others.
Ceremonial cacao is a plant medicine that naturally promotes love, confidence, and trust. We will learn sustainable ways of feeling confident within ourselves and thus safe to express within a community in an authentic way.
Once we begin to feel the warm hug of Mama Cacao, we will travel into our subconscious and will be able to feel what's really true for us and wants to be heard in this present moment. From this mediative state, we will move into connective practices that allows us to express our truth through the body and heart.
What to expect
Sharing circle and intention setting

Cacao ritual

Heart-opening meditation
Time for reflection
Intuitive Art: How does our inner world look like and how can we express this through creativity?
What to bring
Pen and paper
Clothes you feel comfortable in
Extra notes
If you are pregnant, are taking antidepressants, or have a severe heart condition please reach out to me in advance at hello.connectivecircle@gmail.com.
Location
The beautiful space will be a private space and the exact address will be shared once signed up.
⌇
About through the heart
Jil is the woman behind through the heart and loves to gather women to create a community where everyone feels free to express their most authentic self. Sharing her own experience and practices as a Hypnosis Coach, working with ceremonial cacao and movement - all catalyzers to embodying one's truth.