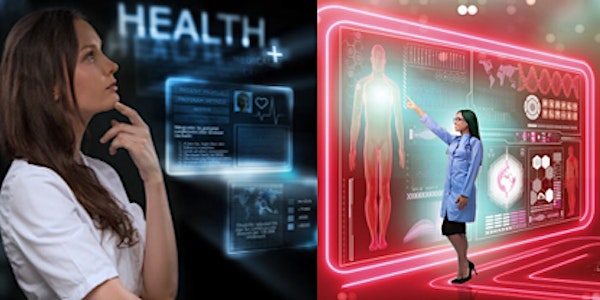 Will my doctor be an app? 1 day Conf. Pass / Local Professionals & Students
Location
Austria Trend Parkhotel Schönbrunn
10-16 Hietzinger Hauptstraße
1130 Wien
Austria
Sales Have Ended
Ticket sales have ended
Thank you for your registration.
Will my Doctor be an App? The Future of Gendered, Individualized and Data Based Medicine and Health Business
About this event
Keynotes, Panels and Experts' Workshops - EWMD's Annual International Conference 2019 in Vienna, Austria.
The 1 day pass grants you entrance to the conference on saturday, 12th of October. It does not grant you entrance to all related social events, which are open to EWMD-Members only.
09.00 - 17.00 Keynote Speeches, Panel Discussion & Expert Talks
09.30 1st keynote speech:
Alexandra Kautzky-Willer, Head of the Gender Medicine Unit, Medical University of Vienna: "Gender Mainstreaming as a door opener to individualized data based medicine"
10.30: 2nd keynote speech:
Sabine Radl, CEO Sanofi Aventis GmbH: "The future of integrated health prevention and monitoring tools - how global companies, start-ups and patients work together"
12.00: Panel Discussion:
"Benefits and burning questions concerning inividualized and data based medicine and health care"
Brigitte Zarfl, Austrian Minister of Labour, Social Affairs, Health and Consumer Protection
Christine Stadler-Haebich, Director Business Development, Roche Diagnostics, Austria
Maria Kletecka-Pulker, Deputy Chair Woman of the Institute for Ethics and Law in Medicine
Günter Rauchegger, CEO of Electronic Health Records
13.00 LUNCH BREAK
14.00 - 3rd Keynote Speech:
Peter Baumgartner. Leadership Expert and Bestselling Author, Expert on Digital Innovation: "Data.Innovation.Care"
15.00 - 16.00 + 16.00 - 17.00 Meet the Experts - Expert talks:
Rahma Samow, Head of Marketing, Sales & Communications, Digital Services, Siemens Healthineers
Barbara Sladek, Founder of MyBioma
Jama Nateqi, Founder of Symptoma
Erika Jensen-Jarolim, Macro Array Diagnostics (to be confirmed)
Kathrin Schnidar, CFO Scarletred (to be confirmed)