Dieses Event ist beendet.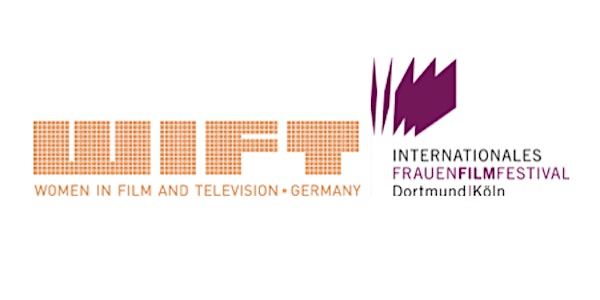 WIFT Germany & Dortmund | Cologne International Women's Film Festival Berlinale-Event 2019
Zeit und Ort
Veranstaltungsort
Meistersaal am Potsdamer Platz Köthener Straße 38 10963 Berlin Germany
Karte und Wegbeschreibung
Rückerstattungsrichtlinie
Beschreibung


TIME: Saturday, February 9, 9:30am – 1:30pm
VENUE: Meistersaal, Köthener Straße 38
LANGUAGE: English
GENDER, GENRE AND BIG BUDGETS
The event is hosted by Women in Film and Television Germany &
Dortmund | Cologne International Women's Film Festival

,
with Women in Film and Television Nordic, Women in Film LA and Women in
Film and Television International,
with the support of

Film und Medienstiftung NRW

, Norwegian Filminstitute, Swedish
Filminstitute

and 69. Berlinale

.
PLEASE NOTE: Opening the event, Berlinale director Dieter Kosslick will sign the pledge "5050x2020" to work for increased gender equality at the festival and the market.
Following the signing of the pledge, the event will include the following highlights:
* In Conversation: producer GALE ANNE HURD (Terminator, The Walking
Dead) and ANNA SERNER, CEO of the Swedish Film Institute, discussing
gender, genre and budgets.
* Panel: "Money, power and responsibility" with ELISA ALVAREZ
(Advisor, Venture Capital Fund IPR.vc), Roberto Olla (Executive
Director, Eurimage), and LINDSAY PETERS (Executive Director,
Frontières), discussing power and responsibility from gatekeepers'
and financiers' perspective.
Moderator: WENDY MITCHELL (journalist)
* Presentation: Women in Film LA's program "ReFrame", presented by
KIRSTEN SCHAFFER (Executive Director, WIF LA) and ALISON EMILIO
(Director ReFrame)
* Presentation: of "10% for 50/50" a new European initiative offering
gender rebates, led by production house Chimney in partnership with
Women in Film International.
Admissions:
The event is open to all Berlinale and EFM attendees.
WIFT members from all chapters and IFFF members: Free admission (registration required)
Non-Members: 15 €
Please note:
Limited capacity!

By attending this event you agree to any photographs and/or recorded footage of your person being taken and released in connection with this event.

Please be in time - late admissions can not be guaranteed.