About this Event
Women need to be in love!
Love is something more than your romantic dreams of finding the "perfect man" who will make you happy for ever…..Love is your very NATURE."
White Tara is the goddess of Love and Authenticity. She shows you that when a woman Stands in Her Truth, Rooted in her Heart, any door opens to her.
This module is an invitation to dive into the inner-world, to use the body as a bridge to the being, and to discover the source of love within. It focuses on recovering our spontaneity and ability to communicate our feelings and intentions, with clarity and gentleness. The first step, is to face our hopes and fears. This can only happen when we feel safe enough to drop our defences, daring another level of vulnerability and honesty. Only then, it is possible to dissolve patterns of limitation, which have been playing inside and outside as a result of conditioning.
Our aim is to create a safe and supportive environment, where listening without judgement, so we can become more Authentic.
White tara invites you to:
– Wake up to whom you truly are
– Discover your full potential as a woman.
– Learn to embrace your Shadows.
– Awaken your inner beauty and shine.
-Transform each moment of your life in an act of love.
You will learn to:
– Be assertive and stand for yourself while being center and loving.
– Open to feel, dropping your defences and becoming more vulnerable .
– Reconnect with your feminine lineage and embrace old wounds.
– Remove the obstacles that avoid the flow of love to move through your body.
– Explore your emotional world: learn to transform anger into Power, tears into Love.
– Learn to Relax and respect your own rythms.
Benefits:
– Discover the Power of sisterhood.
– Develop the feminine gift of Healing Love.
– Becoming Authentic. Learning to say YES and NO.
– Nourish your body by The Art of Loving Touch.
– Fall in Love with yourself.
– Awaken your sensitivity and sense of Beauty.
Practices includes Tantra Meditations and Rituals, Conscious Touch, breath, dance and playfulness, silence and awareness.
"Awakening as Love, is not an achievement. It is a blossoming of your own being."
This course is part of the TANTRA WOMAN Training, a deeply transformative journey on a personal level that will also empower you to start supporting your own women's circles.
with Santoshi & Kristin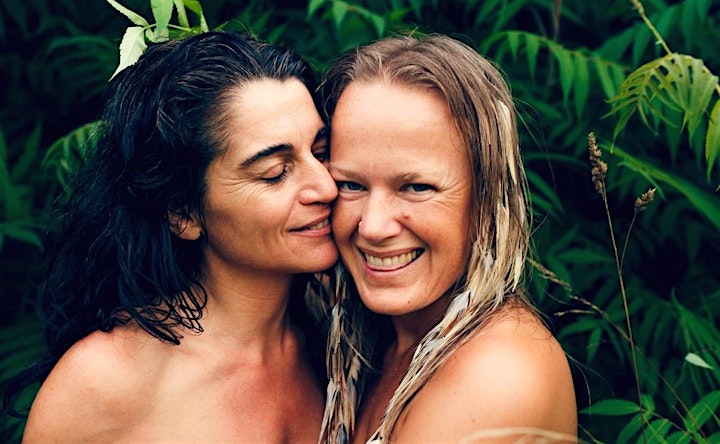 with the payment of 200€ you secure your place in the training.
The Deposit is non refundable!
Costs for this course 1220€
including Accomodation and Food
This time we will be embodying the energy of White tara: Power and Vulnerability
(This course includes sessions to meet in love our feminine lineage)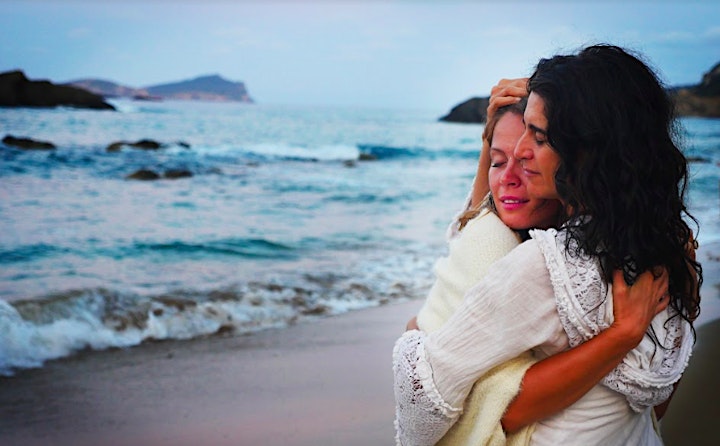 A safe space where to explore your fears and gather the courage to walk into a new Life