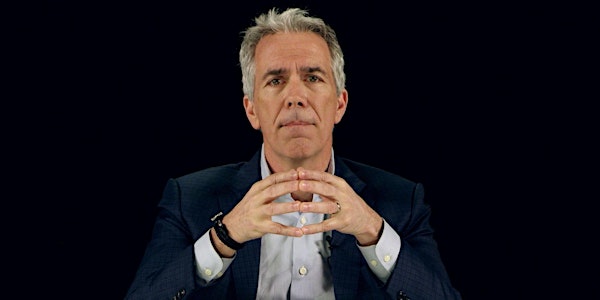 What´ s up in US politics? Joe Walsh provides insights and views.
Former Republican Presidential Nominee and outspoken Trump-critic Joe Walsh is a sane Conservative Voice in America, returning to #AmClubHH!
About this event
Former GOP primary-challenger of Donald Trump, former Congressman from Illinois, and now former Republican, Tea Party-Libertarian leaning conservative radio-host Joe Walsh is returning to the American Club of Hamburg.
He will give us the US (conservative) perspective about the latest and hottest topics in US politics, be it the discussion about gerrymandering, voting rights, a potential nomination of Donald Trump for the next presidential elections, the mid terms coming up, President Bidens build back better act - just to name a few.
Joe Walsh said: "Get out of your political bubble. Listen. Learn. Teach. Apologize. It's time for honest, respectful, difficult, uncomfortable conversations."
We will follow this suggestion, and it is our honor to invite you for a Zoom-session with the former Congressman to discuss the current state of US politics. A rare occasion to look beyond news media coverage in Germany.
Also you may want to take a look at Joe´ s book released last year "F*ck Silence: Calling Trump Out for the Cultish, Moronic, Authoritarian Con Man He Is."
About the book (quoted from Amazon): "Joe Walsh is as rock-ribbed a conservative as they come. But he believes that no right-wing policy victory is worth the loss of our very democracy."
https://www.amazon.de/Silence-Calling-Cultish-Moronic-Authoritarian/dp/006301002X/ref=sr_1_1?__mk_de_DE=%C3%85M%C3%85%C5%BD%C3%95%C3%91&dchild=1&keywords=fck+silence&qid=1612264894&sr=8-1
You can find more about Joe Walsh here: https://en.wikipedia.org/wiki/Joe_Walsh_(American_politician)