Dieses Event ist beendet.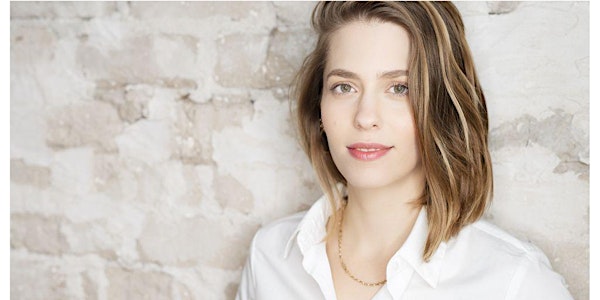 Welcome to THE SUPERAGE!
Expert talk with Keren Etkin the bestselling author of "The AgeTech Revolution" live from Tel Aviv how agetech is changing later life.
Zu diesem Event
In The AgeTech Revolution, Keren Etkin takes her readers on a journey to explore what the intersection of tech and aging looks like today. This book explores the changing face of aging in the 21st century, through the lens of the fast-paced digital transformation our society is going through. It goes into challenges of aging that are currently being tackled by technology - using the real-life stories of tech entrepreneurs and older adults.
Who is the workshop for?
For founders from all industries who are developing digital solutions and are interested in the "silver market. . We are also looking forward to students who deal with the topic of the longevity economy.
Our expert is Keren Etkin best-selling author of The AgeTech Revolution - a book about the intersection of technology and aging, founder of TheGerontechnologist.com, a media platform that covers the global agetech ecosystem and offers online courses through the AgeTech Academy, and the founder/director of AgeLabIL at Shenkar college in Israel, an interdisciplinary R&D center focusing on agetech.
Afterwards there will be a Q&A session.
What is the SENovation Award?
Since 2018, the SENovation Award has honored start-ups and teams in the pre-founding phase who are actively involved in the topic of "aging".
It is irrelevant here whether you have developed a special solution for seniors or rely on a cross-generational concept.
The competition's patron is Prof. Dr. Andreas Pinkwart, Minister for Economy, Innovation, Digitization and Energy of the State of North Rhine-Westphalia.
Since the beginning, over 250 teams from the GSA region have applied; You can find an overview of selected startups here: https://www.senovation-award.de/alumni.html
2old4what? We looking forward to kick of 2022 with you!
Learn more at www.senovation-award.de