Welcome at bbw University of Applied Sciences!
About this event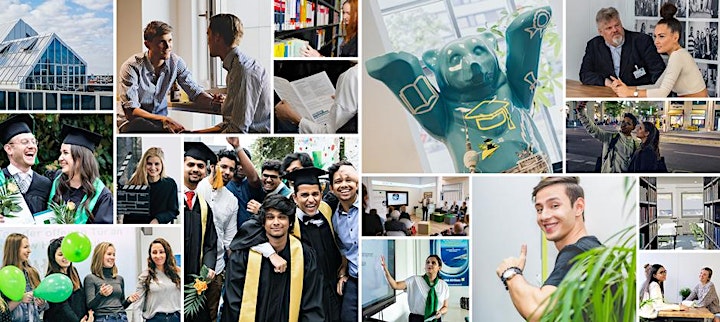 Welcome Days are coming up!
The beginning of a degree programme always means the beginning of a new phase of life, which brings with it all kinds of new and unfamiliar challenges. In order to help you to transition smoothly into your new environment, even in times of Covid-19, the International Office offers an exclusive orientation programme for all new international students at the beginning of the studies.
Usually you get to know your fellow students and professors at the Welcome Days. The Covid-19 pandemic still leads to a different way of conducting this event. This is why we want to offer a digital alternative that will provide you with some basic information, useful seminars and a nice event to start you off on your studies in a good direction.
Your Team from the International Office wish you a very warm welcome and a good start for your studies!
Here is your programme: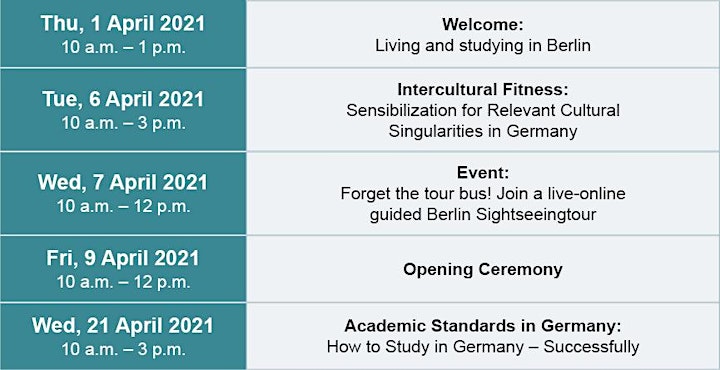 UPDATE: The event Intercultural Fitness: Sensibilization for Relevant Cultural Singularities in Germany is CANCELLED. We hope to find an alternative date and inform you as soon as possible.
Register now for the free Welcome Days!
Please register for each event separately on the red button "Select A Date".
For the Opening Ceremony you will recieve a seperate invitation!
We are looking forward to you!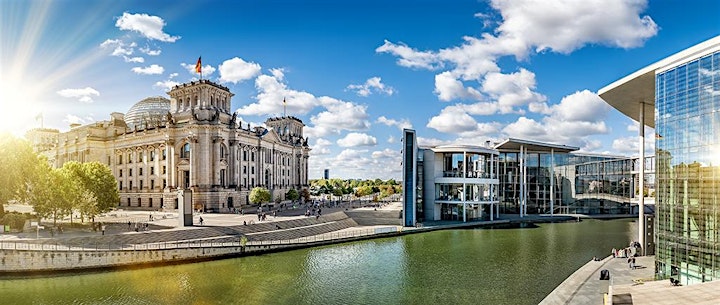 Event: Live-Guided Sightseeingtour
Come take a "WALK" with me in Berlin!‍
Award winning tours with Jeremy - The Berlin Expert
"I invite you to come to explore the city with me even if you can't personally travel. Let me spend two hours with you as we wander Europe's most vibrant city together using Zoom or FaceTime. It's a terrific way to get a very personal and very real tour. Let me show you why millions of visitors are falling in love with this reunited new/old capitol. Take it all in with me. You'll be amazed and you'll learn a lot. The tour will keep your mind alert without killing your feet!"
Enjoy the tour!