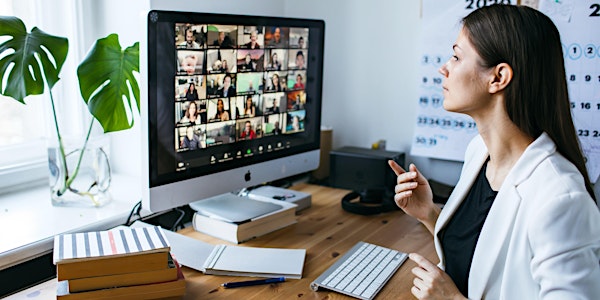 Webinar "Symptom-Constellations + Healing Voices"
In this 1 hour Webinar Simone Warstat talks with Dr. Karl-Heinz Rauscher about Symptom-Constellations + Healing Voices
By Dr. Karl-Heinz Rauscher
Date and time
Wednesday, November 3, 2021 · 11am - 12pm PDT
About this event
In this webinar (1 hour) Simone Warstat, a Systemic Constellation Facilitator (USA), talks with Dr. Karl -Heinz Rauscher, a medical doctor from Germany, about how the combination of Symptom-Constellations and the shamanic healing method "Healing Voices" can heal physical and mental symptoms, diseases and problems in relationships.
The body is our friend. It is much wiser than we. In Symptom-Constellations you learn to listen to its voice. Symptoms and diseases or other problems in life bring messages which show the real cause in the energetic background, for example personal trauma in childhood or in a former incarnation, trans-generational trauma in the family of origin or collective burdens that have been affecting the society. This is also true for the actual Coronavirus disease (COVID-19).
After the introduction there will be space for questions and comments of the participants.
Be part of an exciting webinar!
________________________
Date and Time: Wednesday, Nov 3, 2021
Time: 7 pm - 8 pm CET, Berlin, (2 pm - 3 pm EDT, New York)
CET = Central European Time (UTC+1). Eventbrite normally shows the correct time in your timezone in the right upper corner. If you need more help to check with your timezone go to Timezone Map
________________________
These links are useful for more information:
Symptom-Constellaions: https://en.dr-rauscher.de/symptomaufstellung
Healing Voices: https://en.dr-rauscher.de/healing-voices
BLog "Energy Field": https://rauscherblog.com/2019/05/26/energy-field/
Watch the recording of the last Webinar in May 2021:
About the organizer
German: Dr. med. Karl-Heinz Rauscher ist Arzt, Systemaufsteller und schamanischer Heiler in Deutschland. Auf Eventbrite bietet Dr. Rauscher weltweite Online-Seminare für Symptomaufstellungen + Healing Voices sowie Seminare für kollektive Aufstellungen für gesellschaftlich relevante Themen. Sie finden alle Informationen zu den Inhalten auf www.dr-rauscher.de
English: Dr. Karl-Heinz Rauscher is a medical doctor, systemic constellator and shamanic healer in Germany. On Eventbrite Dr. Rauscher offers worldwide online-workshops for Symptom-Constellations + Healing Voices plus workshops for collective constellations for collective issues in society worldwide. You find all information about content on www.dr-rauscher.de