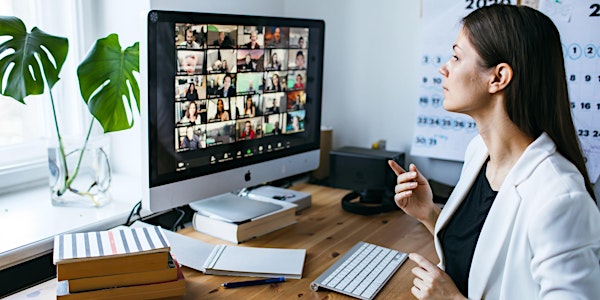 Webinar "Symptom-Constellations + Healing Voices" Dec. 2, 2022
In this 1 hour Webinar Sheila Saunders talks with Dr. Karl-Heinz Rauscher about Symptom-Constellations + Healing Voices
About this event
In this webinar (1 hour) Sheila Saunders, a Registered Nurse and Marriage and Family Therapist (USA), talks with Dr. Karl -Heinz Rauscher, a medical doctor from Germany, about how the combination of Symptom-Constellations and the shamanic healing method "Healing Voices" can heal physical and mental symptoms, diseases and problems in relationships.
The body is our friend. It is much wiser than we. In Symptom-Constellations you learn to listen to its voice. Symptoms and diseases or other problems in life bring messages which show the real cause in the energetic background, for example personal trauma in childhood or in a former incarnation, trans-generational trauma in the family of origin or collective burdens that have been affecting the society.
After the introduction there will be space for questions and comments of the participants.
Be part of an exciting webinar!
________________________
Date and Time: Friday, Dec. 2, 2022
Time: 7 pm - 8 pm CET, Berlin, (1 pm - 2 pm EST, New York)
CET = Central European Time (UTC+1). Eventbrite normally shows the correct time in your timezone in the right upper corner. If you need more help to check with your timezone go to Timezone Map
________________________
These links are useful for more information:
Symptom-Constellaions: https://en.dr-rauscher.de/symptomaufstellung
Healing Voices: https://en.dr-rauscher.de/healing-voices
BLog "Energy Field": https://rauscherblog.com/2019/05/26/energy-field/
Watch the recording of the last Webinar on Oct 15, 2022: