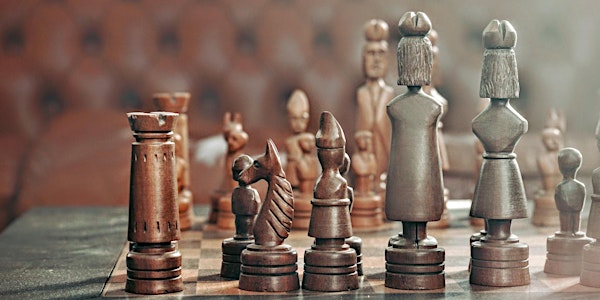 Webinar: Human-Centered Strategy Activation
Eager on jointly exploring major roadblocks to strategy activation? Well, then this event is a MUST for you.
About this event
What have the past turbulent years taught us about strategy implementation? What are the classic rollout mistakes that we keep repeating? What can we learn from a human-centered approach to strategy activation?
In the aftermath of the global pandemic, efficient strategy execution has become the key priority for many leaders. Facing a global supply chain crisis and skyrocketing inflation, most companies find themselves in one of two situations – either they are launching a new strategy to secure future growth in turbulent times, or they are busy getting traction behind their existing strategy. This is a time where strategy matters and where few organisations can afford to lose momentum.
While no transformation is easy, the change that comes with strategy implementation often proves particularly challenging. In this engaging webinar, we take a closer look at strategy activation and explore four roadblocks that threaten to kill momentum behind our strategic ambitions:
1. Failing to make it matter
Neglecting to create and share a compelling, meaningful and relevant change story that can cut through the complexity of organisational change. Storytelling is more important than ever before.
2. Failing to get the mechanics right
Most companies have detailed implementation plans but these are all too often developed in a vacuum without sufficient co-creation and alignment. Organisations need to create an integrated change architecture that can connect WHY, WHAT and HOW with WHO and WHEN.
3. Failing to mobilise
To get companywide impact, plans are not enough - we need to engage, mobilise, and create a movement. Strategy activation is all about building shared ownership and ensuring that everybody knows how they can contribute and make a difference.
4. Failing to adapt
No strategy or plan is perfect - our ability to drive momentum and results is closely linked to how we learn and adapt during the transformation journey. We need to measure progress and design fast feedback and learning loops that can ensure agility and pragmatism.
This webinar is hosted by International Change Group (ICG), and we are very happy to present a strong line-up of presenters with four seasoned change practitioners - Aric Wood (CEO, XPlane), Michael Teubenbacher (Board Member, CPC Unternehmensmanagement AG), Paul Frith (CEO, Rubica), and Ask Agger (CEO, Workz).
This webinar is for senior leaders, seasoned change practitioners and academics who work with change management and strategy implementation in complex organisations.
Please note that this virtual session will include dialogue and engagement of all participants. The webinar is free of charge.