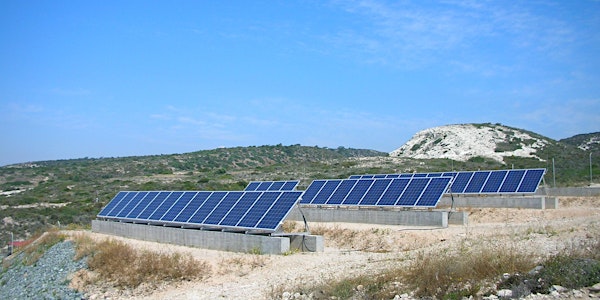 Webinar: Enabling PV Afghanistan - challenges and opportunities
Description
This workshop will be organized in association with

Intersolar Europe


Webinar description:
Afghanistan is undergoing a process of re-industrializing its economy and rebuilding its energy infrastructure. This is accompanied by an increasing energy demand that cannot be met by conventional energy sources alone. Thus, alternative energy sources have to be explored. Solar photovoltaic has already reached or is about to reach grid parity in most of the sun-belt countries. Solar PV also has a great economic potential in Afghanistan and first efforts to deploy it can be seen. Till 2021, 500 MW of renewable energy will be deployed and 1.5 GW of PV are foreseen by 2032. Nevertheless, according to the Afghanistan Renewable Energy Union (AREU), solar projects could cover 30% of the electricity demand by 2032 with 3,000 MW.
The authors of the study "Enabling PV Afghanistan", which will be launched at the 26th September at the Intersolar Middle East, will give an overview of the opportunities offered by this new market.
What questions will be addressed in this webinar?
Which are the opportunities for the PV market in Afghanistan?

Which business models are profitable?

What is the current regulatory framework and incentives available?

Which are the challenges

?


Speakers

:
Céline Najdawi,

Project Manager Policy Consulting, eclareon GmbH

Mohammad Gul Khulmi

, Board Member, Afghanistan Renewable Energy Union (AREU)
Moderation:

Luz Aguilar

, Project Manager, German Solar Association (BSW-Solar)
What is the target group for the webinar?
This webinar is recommended for all companies working in the photovoltaic market and interested in challenging and promising markets, incl. Installers, project developers, retailer, manufacturers and consultancies.

---
Frequently asked questions
How to contact the webinar organizer in case of any questions?
Just call +49 30 29777880 or send an email to info@bsw-solar.de