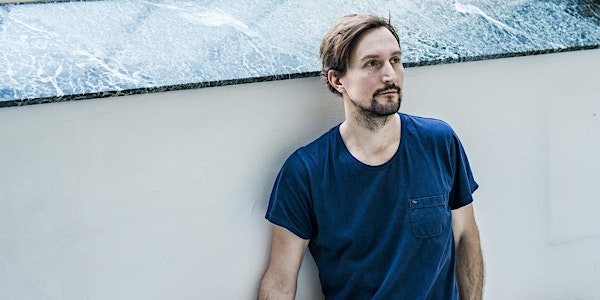 VOICE AS OBJECT / Hans Rosenström & Field Kitchen Residents
Performance / Exhibition: 'Intimacy of the Crowd - Fragility if the Voice' by Hans Rosenström and FKA Residents
When and where
Location
Wüsten-Buchholz Schloßstraße 1 Koordinaten: 53.128009°, 11.851536° 19348 Perleberg Germany
About this event
After an intense week where Hans Rosenström works with 11 Field Kitchen Academy residents, with a special focus on voice as both as personal, solitary sound and as a transcending tool, a vehicle for creating connections from within one body to others, the outcome or the works in progresses will be opened to public view.
__
Saturday, August 13, 2022
2:00 PM 9:00 PM
Gutshaus Wüsten-Buchholz
__
HANS ROSENSTRÖM
Hans Rosenström (1978) was born in Lohja, Finland, he studied in both the Malmö Art Academy (Sweden) and the Finnish Academy of Fine Arts, Helsinki, from where he received his MFA in 2007. Currently he lives and works in Stockholm.
Rosenström's practice centers around installations that play with the relation of psychological to the physical within the viewer in a specific moment and place. The works are often carefully produced in relation to the sites where they are experienced. When creating these situations he uses a wide variety of media and material; from the ephemeral yet tactile qualities of sound to architectural interventions. The presence of the viewer is integral in the work which often remains incomplete until it has been activated / enacted.
Rosenström's works can be seen in multiple collections, including Solomon R. Guggenheim Foundation, New York, Kiasma, Museum of Contemporary Art, Helsinki, EMMA, Espoo Museum of Modern Art, Amos Rex and the Saastamoinen Foundation Collection.
In 2020 Rosenström was awarded the Finnish State Prize for Media Art. In 2015 he was a nominee for the Ars Fennica Prize and in 2011 he received the The Finnish Art Association Ducat Prize.
https://hansrosenstrom.net
__
VOICE AS OBJECT, OBJECT (H)AS VOICE
Voice has many connotations throughout its history. To take it out off the beaten track, with Voice as Object, Object (h)as Voice, the Field Kitchen Academy 2022 will tackle the issue far from the subject as the source of the voice and the gender studies – both from perspectives with sound artists, musicians, philosopher of Object Oriented Ontology, ventriloquist, theoreticians of music & sound, and Zen Masters via performances, installations and presentations. For details of the program: http://www.fieldkitchen-academy.org/public-programme-voice
__
The spacious outdoor property of Wüsten Buchholz will serve as the venue for the Field Kitchen Academy to reorganize gathering and community in the form of socially-distanced sound art events. The event will be held at Wüsten Buchholz in Perleberg, two hours from Berlin by train, and will strictly adhere to the health regulations of the Prignitz Gesundheitsamt.
For the visitors from Berlin and other cities who are willing to have a different weekend away from the city, Gutshaus Wüsten Buchholz offers a limited number of rooms and spaces for tents,caravans. Additionally free shuttles will be available from Perleberg train station to Wüsten Bucholz to Perleberg. Both conceptual dinners and accommodations at the location can be booked prior to the events.
For fees and bookings for conceptual dinners, accommodation and space for tents, caravans and shuttle information from Perleberg train station to Wüsten Buchholz: www.fieldkitchen-academy.org/location
__
*The organizers reserve the right to make changes to the event programme.
**Voice as Object, Object (h)as Voice Public Program is supported by Musikfonds and Die Beauftragte der Bundesregierung für Kultur und Medien within the frame of Neustart Kultur.