Beschreibung
At this conference, we want to offer companies in the Workpath ecosystem and designers of a new economic world the opportunity to get in touch not only with other practitioners, but also with experts, and to deal specifically with the upcoming goal cycle. Through an interactive offer of keynotes, case studies, expert 1-on-1s, discussion rounds and workshops, each team can put together an individual programme depending on its focus.
In an honest forum we want to share critical learning experience as well as success cases and create inspiration for others.
Virtual Workpath Quarterly due to the current situation with COVID-19
In spite of the extraordinary situation, we want to give you the opportunity to exchange with and continue to learn from each other. However, since the conditions we are momentarily facing do not allow us to guarantee that events will take place in their original format, we decided to host a virtual Quarterly. Just because we will not be able to meet and learn from each other in person does not mean that we can not do so virtually!
Important Note: Since our event will take place virtually we want to send you a small event package in advance, wherefore we would need your private adress.
Who is it for
C-level executives and agile practicioners
Decision-makers and enablers of agile transformation programs
Program leads and strategic drivers of organizational development
Past participants
Agile leaders and practitioners from some of Europes most innovatives employers, i.a.
SAP
Metro
Deutsche Telekom
Scout 24
N26
ProSiebenSat.1 Media
Zalando
What is in for you
Exclusive input, impulses and insights on the future of work, organizations and leadership from thought leaders of different industries
Networking opportunities with like-minded practicioners of and experts on OKRs, agile transformation and organizational development
Exchange of best practices, challenges and critical learning experiences


---
Agenda (preliminary)
10.00 am Welcome & Keynote
Introduction by Johannes Müller, CEO at Workpath GmbH

Keynote by Marius Mrosek, Director at Maschinenraum GmbH
"How internal transparency and cooperation strengthen medium-sized companies like Viessmann not only in times of crisis"


10.30 am Workpath Insights
Input by different Workpath experts
"On the state and development of organizational models, OKRs, respective tools and processes"


11.15 am Coffee Break and Networking
11.30 am Interactive Workshop Sessions Round 1
How to assess the maturity of your OKR process and its impact on your business goals"
by Simon Bock (Customer Success, Workpath)

"How to use OKRs in a crisis situation"
by Martin Krumbein (Management Consultant, onTarget)


12.30 pm Lunch Break and Networking
1.15 pm Interactive Workshop Sessions Round 2
"Using Jira and OKRs: How to connect daily work of engineering teams using Jira with OKRs"
by Pascal Fritzen & Robert Kleinscheck (Product Team, Workpath)

"How to implement change processes virtually"
by Julia Zirn (Consultant, Cidpartner)

Exclusive Program Lead Session*
by Anne Baumann and Ana Pacios Escudero (Customer Success, Workpath)
* The Program Lead session is an exclusive round table of advanced Program Leads to exchange with peers from different industries about challenges and experiences they are facing in their role. Workpath Customer Success will facilitate the discussion incorporating questions and topics of the participants. We are looking forward to a vivid debate that will help Program Leads to become even better in fulfilling their role. If you are interested in joining the session please send a short email to franziska@workpath.com.
2.15 pm Coffee Break and Networking
Individual Networking

Customer Sucess Sessions


3.00 pm Wrap up and Feedback
Note: This event will take place in English
---
This is a preliminary agenda. More information will follow soon.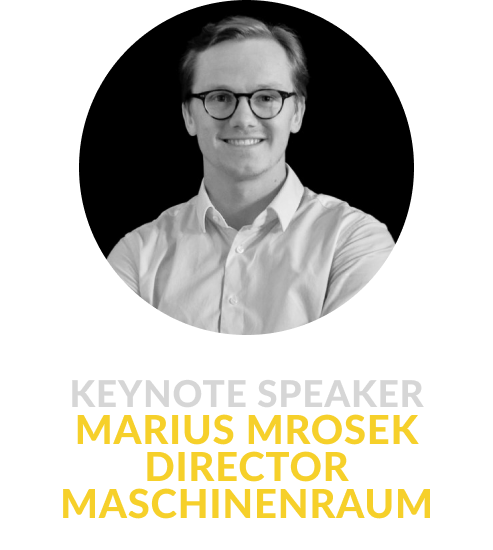 In addition to his position as Director of Maschinenraum, Marius Mrosek is also Managing Director of Kupfer Software GmbH.With the goal of creating sustainable solutions for the future in mind, Marius knows which factors strengthen companies, especially in times of crisis.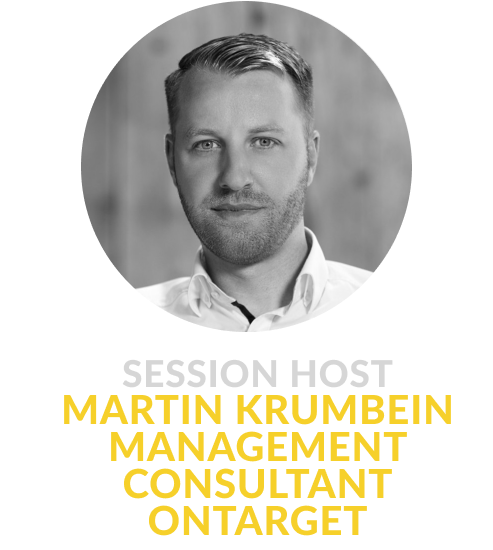 Amongst being an expert in target navigation and management by objectives Martin Krumbein is as well a certified OKR Master (Objectives and Key Results). Due to his many years of management and sales experience in the B2B environment and his position as a management consultant at onTarget he knows what is important for an efficient strategy implementation.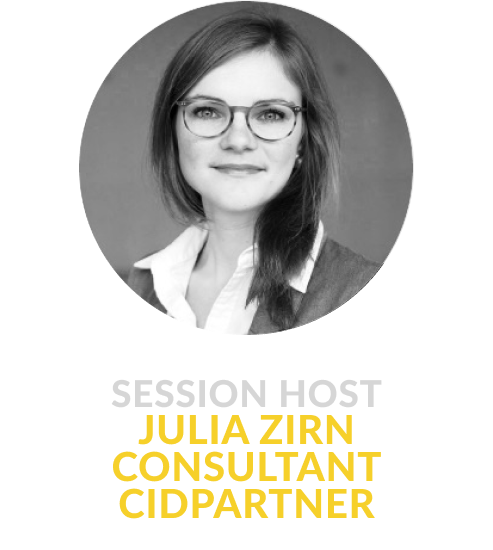 As a consultant at cidpartner and expert for dynamic forms of organisation and methods, Julia succeeds in initiating and implementing sustainable change processes.With her analytical eye for processes, she combines an authentic curiosity for people and organizations and is able to set specific impulses.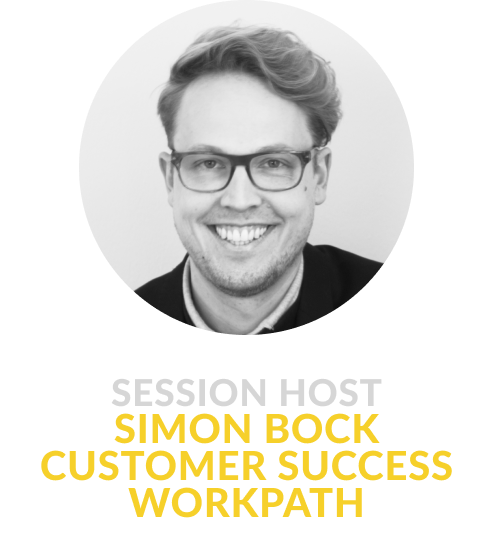 As Head of Customer Success, Simon is responsible for making each and every of Workpath's customers as successful as possible in their OKR processes and along their overall transformation journey. The certified OKR Coach and Trainer has accompanied and enabled many OKR rollouts with enterprise organizations from diverse industries.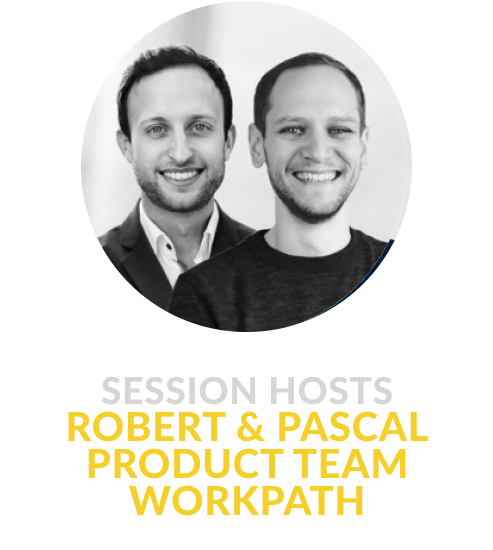 As part of the Product Team at Workpath Pascal and Robert are on the mission of giving the thousands of teams that use the Workpath software more focus, autonomy and purpose at work. Over the years they have acquired extensive knowledge on the "tool side" of transformation and especially OKR processes.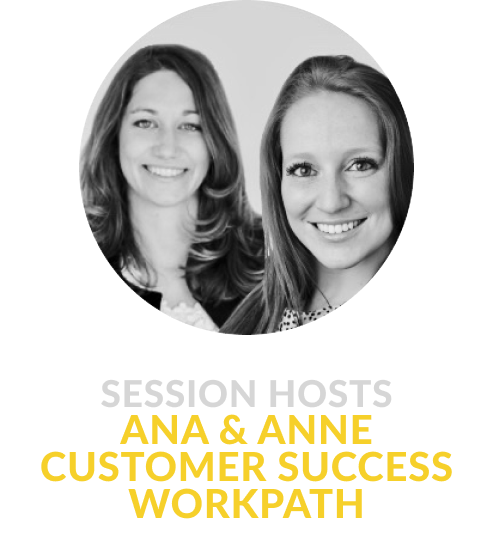 Anne and Ana are part of the Customer Success Team at Workpath. Every day, they help customers to tackle new challenges and support them the best way possible. Through their everyday, hands-on experience with the difficulties, breakthroughs and critical learnings regarding transformation processes, they are experts in this field.
Datum und Uhrzeit
Veranstaltungsort