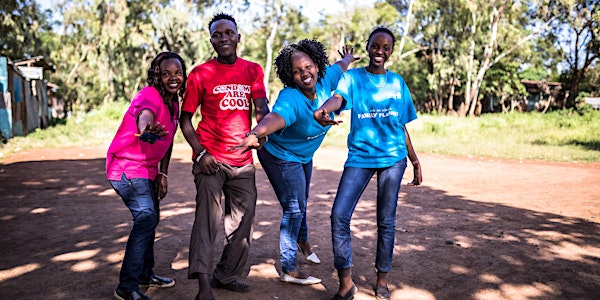 Virtual Stories of Change Conference on 16th & 17th September 2021
Virtual Stories of Change Conference on 16th & 17th of September 2021
About this event
The Deutsche Stiftung Weltbevölkerung (DSW) is happy to invite you to our virtual Stories of Change Conference on 16th & 17th September 2021.
Over the past year, DSW has been busy capturing lessons learnt within our advocacy capacity development project in East Africa. We have organized a 2-day virtual conference to discuss and identify key success factors in advocacy capacity development.
On day 1, we will be presenting stories of change and hearing from experts on their capacity development approaches and also discuss with the Failure Institute on the benefits of embracing failure in project adaptation and design.
On day 2, we will be building on this input and facilitate exchange on risk and success factors in capacity development for effective local advocacy in a workshop setting and closing with a presentation on key success factors for designing capacity development programs. Please consider that the tickets for the workshop are limited.
For more details on the conference program, please click here.
You can register for individual tickets for Day 1 and Day 2. If you want to participate in the complete conference, please book both tickets.
Tickets:
Expert Panel & Stories Ticket, DAY 1 (16 September 2021, 5:00 -9:00 pm EAT)
Workshop Ticket, T DAY 2 (17 September 2021, 4:00 -7:00 pm EAT)
Please buy the tickets according to your plans or availability so we have a better estimate for further organizational requirements. Thanks!