Learn more about the coding languages we teach and why, your career options after, our community, financing options, and more
About this event
Introduction 📚
Do you want to learn to code, change your career or just upskill in your current job, but don't know how to get started?
Join us at our Le Wagon - Open Day and learn how we can help you to change your life through coding.
Agenda💡
A short program overview of our Web Development and Data Science Bootcamp 🚀
Discover our different financing options and how you could potentially do our Bootcamps for free through the Agentur für Arbeit 💰
Learn how we will help you to find a job after the Bootcamp 💼
Format 🧑‍🏫
Join us remote through Google Meet or Zoom 🖥
Just register on Eventbrite and we will send you the link for the event. ✔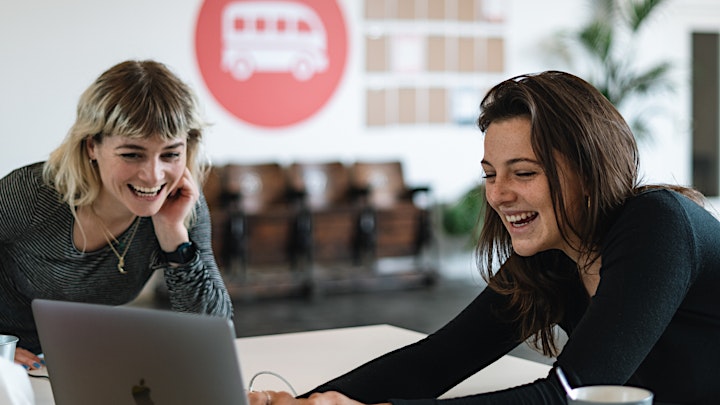 About Le Wagon 🚗
Le Wagon teaches people the skills they need to change their lives. Since 2013 we have been teaching Web Development and Data Science Bootcamps in 45 cities and have helped more than 11,700 graduates kick-start their tech careers, upskill in their jobs, or launch their startups. We offer our Bootcamps in a short full-time (9 weeks) and half a year-long part-time (24 weeks) format.
According to student reviews on Switchup and Coursereport, we are the most acclaimed Coding Bootcamp worldwide.
Upcoming Bootcamps 🗓
[Q1 2022] - 10th of January 2022
Last Words 👋
If you have any further questions, please let us know! Otherwise, we are looking forward to meeting you soon.
Le Wagon Cologne 🎭
Check out our other free events & workshops 💪
Watch a video from our recent students 🇩🇪
Organizer of Virtual Open Day | Le Wagon Coding Bootcamp
Through immersive coding bootcamps, Le Wagon teaches you the tech skills and product mindset you need to thrive. Our cutting-edge programs and world-class teachers give you all the skills and tools needed to kick-start your tech career, upskill in your current job, or launch your own startup.